Unintentional injuries are the leading cause of death in the United States. Working in collaboration with schools, community groups and other health providers, staff members in MU Health Care's injury prevention outreach program provide patients, clients and community members with proactive trauma prevention and education programs.
As the only Level I trauma center verified by the American College of Surgeons in mid-Missouri, University Hospital's Frank L. Mitchell Jr., MD, Trauma Center is not only committed to the treatment of nearly 1,200 trauma patients each year, but employees also participate in many community events throughout mid-Missouri to address specific injury concerns and preventive measures.
We publish safety information on the following safety topics and more:
ATV Safety
Boating Safety
Bleeding Emergency First Aid
Distracted Driving
Drinking and Driving
Drowning Prevention
Elderly Driving
Elderly Fall Prevention
Family Road Safety
Farm Safety
Helmet Use
Hunting Safety
Motorcycle Safety
Pedestrian Safety
Learn more on our blog
Keep Your Keys
The Keep Your Keys program is a driver-safety course geared toward people 55 and older, caregivers and facilitators, typically health educators, policy or highway patrol departments, nurses, etc. MU Health Care's Injury Prevention and Trauma Services team has received multiple grants from the Missouri Department of Transportation and State Farm to hold free community seminars and facilitator trainings throughout the state, which can be done in-person or virtually.
Stop the Bleed
Stop the Bleed is a national campaign launched by the White House in 2015 to teach the public how to deal with bleeding emergencies before professional help arrives. MU Health Care's Injury Prevention and Trauma Services team participates in the program, offering free Stop the Bleed training classes for companies, schools and groups. To schedule a free Stop the Bleed training class, email stopthebleed@health.missouri.edu.
Is It Worth It?
MU Health Care's Injury Prevention and Trauma Service's team conducts Is It Worth It? programs at alternative schools and addresses topics such as why they should wear seat belts, the dangers of distracted driving and the risks of impaired driving. To learn more about the program, click here.
Letter from the Trauma Medical Director
The Injury Prevention Program at the University of Missouri is committed to helping reduce the frequency and burden of unintentional injury.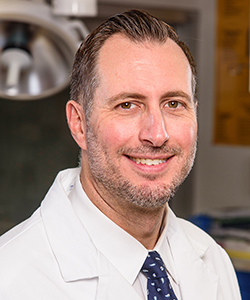 Our program promotes prevention through education, advocacy and evidence-based research. Initiatives focus on a range of traumatic injury, including elder mobility, burn prevention, fall prevention and seasonal injuries.
While prevention will remain an important aspect of our work, our team at the Frank L. Mitchell, Jr., MD, Trauma Center is ready to serve patients and families in that unexpected time of need. We are proud to be the only American College of Surgeons (ACS) verified Level 1 Trauma Center in central Missouri.
We hope you find this safety and prevention material helpful. Please do not hesitate to call the injury prevention outreach program at 573-884-6779 or via email if we can be of further assistance.