When you or a loved one needs complete care for even the most serious injuries, University of Missouri Health Care's Frank L. Mitchell Jr., MD, Trauma Center offers the most advanced trauma care in central Missouri. It's the only American College of Surgeons (ACS)-verified Level I Trauma Center in mid-Missouri and one of only six in the state.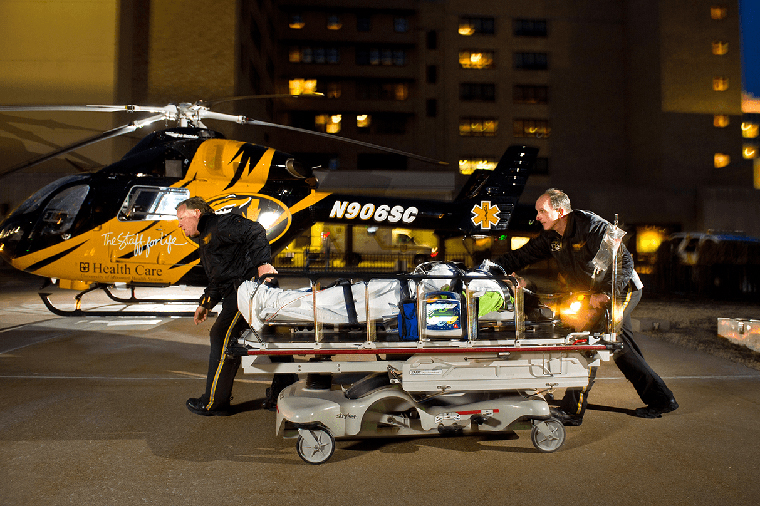 Our trauma team — including trauma surgeons, emergency physicians, orthopaedic and neurological surgeons, nurses, respiratory therapists and other specialists — is always on hand to provide evidence-based, patient-centered care. MU Health Care's ambulance service provides advanced life support to Columbia and Boone County. In addition, the MU Health Care Air Medical Service has four air medical helicopters strategically positioned across central Missouri to provide timely access to quality trauma care. By partnering with first responders and fire/EMS providers throughout the state, the trauma program delivers care from the point of injury to rehabilitation.
Multidisciplinary trauma care
Our multidisciplinary trauma team is well-equipped to care for all types of traumatic injuries, including burn wounds at the only burn center in the region, the George D. Peak Memorial Burn and Wound Center. Our emergency department treats more than 70,000 people every year, which means you get care from highly experienced doctors.
Our experts offer complete care for traumatic injuries, including:
Related Conditions & Treatments