Children's Miracle Network, the Missouri Credit Union and Zimmer Radio Group teamed up to raise $243,384 this week for MU Health Care's Children's Hospital during the 14th annual Miracles for Kids Radiothon.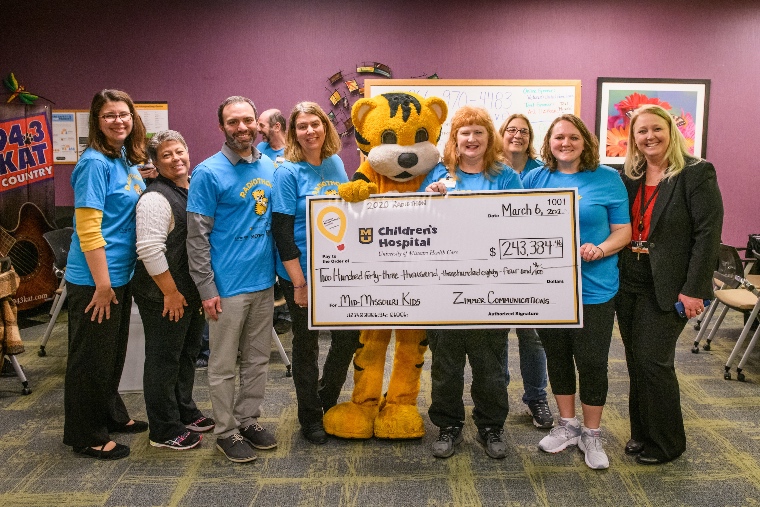 Local Zimmer radio stations 93.9 FM The Eagle, 94.3 FM KAT Country, 99.3 FM Clear 99 and 106.9 FM Y107 broadcasted live Thursday and Friday from the lobby of Women's and Children's  Hospital in Columbia.
Throughout the radiothon, patients and their families shared inspiring stories of health and healing. All proceeds raised will stay in central Missouri to help pediatric and adolescent patients at Children's Hospital.
Children's Miracle Network is a nonprofit organization that raises funds for children's hospitals, medical research and community awareness of children's health issues. Created by the Osmond Foundation in 1983, Children's Miracle Network includes 170 hospitals nationwide, with five in Missouri.
A part of MU Health Care, Women's and Children's Hospital is the largest and most comprehensive pediatric health care center in mid-Missouri. It is the only facility in the area offering comprehensive, specialized children's services such as neonatal transport, child life and music therapy, a pediatric intensive care unit, and a pediatric hematology and oncology outpatient unit.