Bryan Bliven, chief information officer of University of Missouri Health Care and executive director of the Tiger Institute for Health Innovation, has been recognized as one of the top 50 health care information technology experts in the United States by Health Data Management, a publication for medical and IT professionals.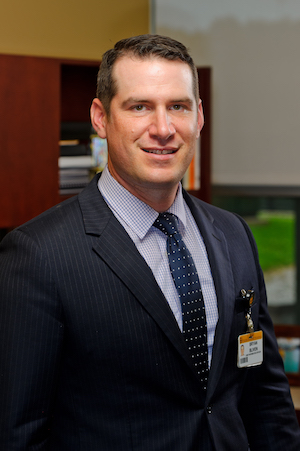 "As a leader in innovation and quality, it's our mission to transform health care for Missourians," Bliven said. "Information technology is an integral part of our vision at MU Health Care. Since the formation of the Tiger Institute in 2009, we've been working to truly integrate technology to provide a better experience for our patients. I'm proud our efforts have been recognized."
The Tiger Institute is a unique public-private partnership between Cerner and MU Health Care. The partnership was formed to create a national model for excellent patient care, reduced health care costs, and leadership in next-generation health sciences and technology sector jobs. The Tiger Institute has reduced costs and improved the delivery of health care to Missourians through innovations such as the MU Healthe patient portal. The online portal empowers patients to participate in the management of their health care by scheduling appointments, virtually visiting their providers through secure messaging or video visits, and viewing their lab results and physician notes.
Bliven, a native of Burlington, Iowa, joined Cerner in 1999. He earned a bachelor's degree in management information systems from the University of Iowa.
Bliven's leadership has resulted in several awards for MU Health Care. In November 2016, MU Health Care received the Transformational Leadership Award from the College of Healthcare Information Management Executives and the American Hospital Association. In July 2016, MU Health Care was recognized for the sixth consecutive year as one of the nation's "Most Wired" health systems, according to the American Hospital Association. In October 2015, MU Health Care received the global HIMSS Enterprise Nicholas E. Davies Award of Excellence.
Click here for Health Data Management's list of the top 50 health IT experts.