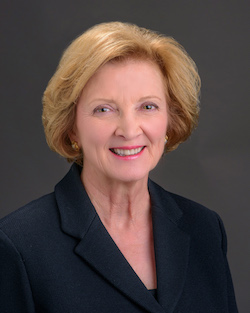 University of Missouri Health Care Interim Chief Executive Officer and Chief Operating Officer Jonathan Curtright has named Mary Beck, RN, DNP, and Jeremy Fotheringham to top leadership positions at MU Health Care.
Beck will be joining MU Health Care as chief nursing officer in the next few months. Fotheringham's appointment as executive director of University Hospital and service line leader is effective June 5.
"As the state's leading academic health center, University of Missouri Health Care has a mission of advancing the health of all Missourians," Curtright said. "I am confident that Mary Beck and Jeremy Fotheringham are committed to that mission and will bring valuable experience and skills to MU Health Care."
As chief nursing officer, Mary Beck will lead nursing practice across MU Health Care, maintaining consistent and high-quality standards of patient care. She will be responsible for developing and implementing nursing policies and initiatives, and partnering with MU Health Care's Human Resources Department to optimize recruitment and retention of nurses. MU Health Care employs approximately 1,200 nurses.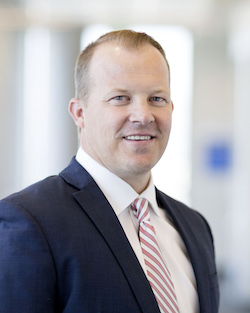 As executive director of University Hospital, Fotheringham will oversee the operations of MU Health Care's flagship hospital, which is home to the Frank L. Mitchell Jr., MD, Trauma Center, central Missouri's only Level I trauma center. The 421-bed University Hospital is a referral center for the state, providing the latest in medical technology and care for critically ill or injured patients. Beck currently serves as assistant teaching professor in the MU Sinclair School of Nursing, and she will continue in that position while serving as chief nursing officer at MU Health Care. From 1999-2015, Beck served as the chief nurse and vice president of patient care services at Boone Hospital Center. She holds a doctor of nursing practice degree from Rush University College of Nursing, a master's degree in nursing from MU Sinclair School of Nursing, and a bachelor's degree in nursing from Northwest Missouri State University.
"Mary Beck has a stellar reputation as a chief nurse executive at Boone Hospital Center and a member of the Sinclair School of Nursing faculty, and we are looking forward to taking advantage of her skills and expertise as MU Health Care moves forward," said Curtright.
Fotheringham comes to MU from Intermountain Healthcare in Salt Lake City, Utah, where he has served as systems operations director for the neurosciences clinical program. He is a former service director for cardiovascular, air medical, endoscopic and acute-care services for the University of Utah Hospital and Clinics.
Fotheringham began his health care career as a nurse in the critical care and cardiovascular unit at Intermountain Healthcare. He earned a bachelor's degree in nursing from Brigham Young University and holds a Juris Doctorate degree and master's degree in health services administration from the University of Kansas.
"Jeremy has worked for two of the leading health systems in the nation – health systems that have have led innovations in quality improvement and innovation," said Curtright. "We are thrilled he has joined the leadership team at MU Health Care."