Two University of Missouri Health Care physician assistants have been nationally recognized for earning a Certificate of Added Qualifications (CAQ) in emergency medicine.
Megan EuDaly, PA-C, and Jessica Godsey, PA-C, received certification by the National Commission on Certification of Physician Assistants (NCCPA) by meeting licensure, experience and substantial medical education requirements. They also were required to pass a national exam in the specialty of emergency medicine.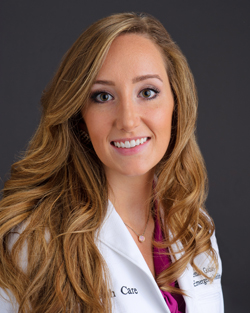 EuDaly and Godsey are two of seven physician assistants at MU Health Care to have CAQs in emergency medicine. There are only 14 physician assistants in Missouri to have this level of certification in emergency medicine.
"Certified physician assistants are graduates of rigorous master's-level programs," said Matthew Robinson, MD, chair of the Department of Emergency Medicine at the MU School of Medicine and emergency medicine physician at MU Health Care. "They must maintain certification at the highest level through continuing medical education programs, and retesting throughout their careers. As providers, they increase access to care for patients."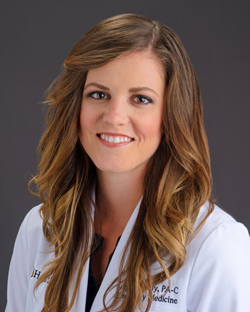 The NCCPA is the only certifying organization for physician assistants in the United States. Advanced qualification certificates are offered to physician assistants in six other specialties, including cardiovascular and thoracic surgery, hospital medicine, orthopaedic surgery, nephrology, pediatrics and psychiatry.