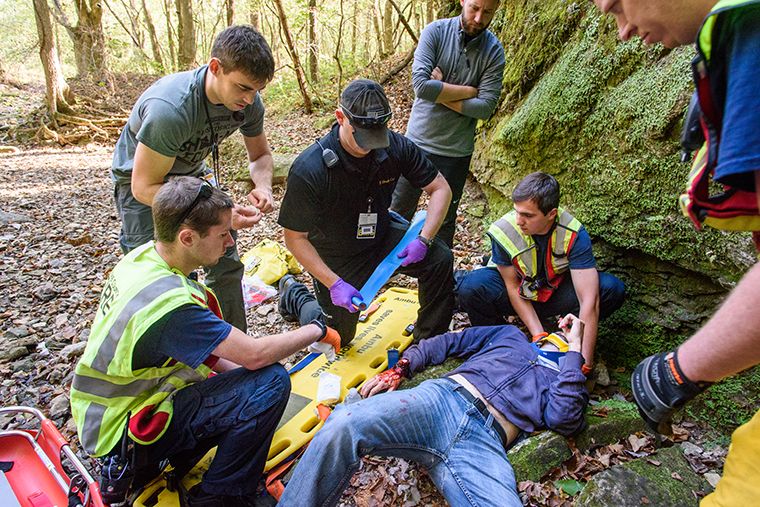 WHAT: University of Missouri Health Care emergency medicine physicians and staff will conduct outdoor training to simulate wilderness-related injury scenarios.
WHO: MU Health Care emergency services, including the Staff for Life Helicopter Service, will be onsite for the training exercise. Representatives from the Boone County Fire Protection District also will be in attendance to provide support.
WHEN: From 8 a.m. to noon Thursday, Sept. 28
WHERE: The Devil's Icebox area of Rock Bridge Memorial State Park, 5901 South Highway 163, in Columbia
HOW: Media representatives interested in attending can contact Jeff Hoelscher at (573) 884-1608 or hoelscherj@missouri.edu to arrange attendance.