The Missouri Orthopaedic Institute at University of Missouri Health Care now offers chiropractic care with the addition of two doctors of chiropractic, Jeffrey Miller, DC, and Jose Ramirez, DC.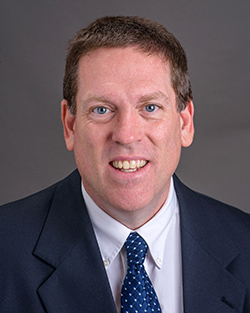 Chiropractic care is a non-surgical treatment option for a wide variety of injuries. Chiropractors perform manipulations of joints of the spine and extremities, use soft tissue therapies and prescribe corrective exercises to heal injuries and alleviate pain. Many patients benefit from the chiropractor's hands-on approach to relieve chronic pain from older injuries or acute pain from newer injuries. MU Health Care's chiropractors treat patients of all ages, from infants to older adults.
"Our goal at the Missouri Orthopaedic Institute is to offer our patients the largest spectrum of high-quality care available anywhere," said James Stannard, MD, medical director of the Missouri Orthopaedic Institute. "The chiropractors work as a team with our orthopaedic physicians to determine the best treatment option for each patient.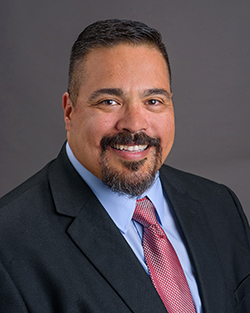 "By adding chiropractic care, we are giving patients an additional range of non-surgical treatment options and meeting the needs of those looking for holistic care," said Stannard, who also serves as the Hansjörg Wyss Distinguished Chair of Orthopaedic Surgery at the MU School of Medicine.
Miller specializes in non-operative chiropractic care for spine, sports medicine and general orthopaedic patients. He graduated from Palmer College of Chiropractic in Davenport, Iowa where he earned both a Bachelor of Science and a Doctorate of Chiropractic. Miller completed chiropractic orthopaedic training at Parker College of Chiropractic in Dallas and is both a Diplomate of the American Board of Chiropractic Orthopedists and a Fellow of the Academy of Chiropractic Orthopedist.
Ramirez joins MU Health Care from the MU Department of Athletics, where he is a member of Mizzou Sports Medicine and serves as the Mizzou football team's official chiropractor. He earned his master's degree and Doctorate of Chiropractic from Logan University in Chesterfield, Missouri, where he also completed his sports chiropractic residency.
For more information, or to make an appointment with a chiropractor, please call 573-882-2663.