Jennifer Duke of St. Robert, Missouri, says it was her son Zackrie's routine school physical that set their family on a difficult three-year journey. It ended this fall when an anonymous donor gave their family the ultimate gift through organ donation.
In 2013, Zackrie was 11 and had high blood pressure, which is unusual in kids. High blood pressure in children can be the first sign of kidney disease, so he was referred to University of Missouri Children's Hospital for tests. After blood work, ultrasounds and a kidney biopsy, Zackrie was diagnosed with Focal Segmental Glomerulosclerosis (FSGS), which caused parts his kidneys to scar. This eventually led to kidney failure.
"When we found out, it was a huge shock," Duke said. "It was like it came out of left field. No one in our family had ever had kidney disease. We didn't understand why this was happening or where it came from."
Less than a year later, their younger daughter Jozzalynn also was diagnosed with high blood pressure. Her parents took her straight to the pediatric nephrologists at MU who were treating Zackrie, and they discovered that she, too, had FSGS. The diagnosis meant that Zackrie and Jozzalynn would each need a kidney transplant.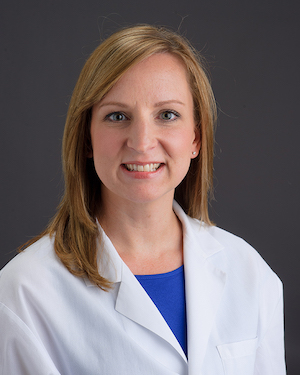 "Their case was very unusual," said Laura Hesemann, MD, director of pediatric nephrology at MU Health Care. "FSGS can have a genetic link, but it usually appears in only one person in a family. Unfortunately, there is very little we can do to treat it or slow it down. A kidney transplant was their best chance at recovery."
MU Health Care's Kidney Transplant Program enrolled both children on the regional transplant list that serves central and western Missouri and eastern Kansas. MU's transplant surgeons — who have performed more than 900 kidney transplants in the program's 35-year history — worked with the family to prepare them for the transplant process. MU Health Care's Kidney Transplant Program is the only one of its kind in mid-Missouri, and provides patients with a team of specialists to help families with every step of their journey.
After months of waiting, the call came on Nov. 3. A donor had been identified with two healthy kidneys that matched both kids. Zackrie was No. 1 and Jozzalynn was No. 2 on the regional transplant list, which meant there was an organ for each of them available at the same time.
"We were so thankful, but I was feeling the whole gamut of emotions," Jennifer said. "You're excited, you're nervous about the surgery aspect of it, and then again you're sad because you know someone else probably lost their loved one."
Hesemann, who is also an assistant professor of child health and medicine at the University of Missouri School of Medicine, said that is even more unusual.
"When a donor is identified, the two kidneys go to the patients with the highest need or the ones who have been waiting the longest," Hesemann said. "Typically one kidney would go to one health care institution and the other would go somewhere else. It's extremely unusual that we would get both kidneys and be able to transplant them into two related patients."
Venkataraman Ramachandran, MD, pediatric surgeon at MU Children's Hospital, performed both surgeries for a total of nine hours of operating time.
"Everyone at MU Women's and Children's Hospital were just so amazing," Jennifer said. "The nurses even made sure that they were right next to each other when they came out of surgery. All I had to do was run across the hall to check on one and then the other. When they felt good enough to walk, they could even check on each other. It was awesome."
Now back home, Zackrie's and Jozzalynn's health continues to dramatically improve. They are adjusting to a more normal life without sickness, daily dialysis and restrictions. They both say they're looking forward to returning to school after winter break.
"The choice that donor family made, to so selflessly allow their loved one to be an organ donor, blessed two lives," Jennifer said. "Their gift gave my kids their lives back and we are so grateful."
To learn more about organ donation, visit: www.organdonor.gov/register.html