University of Missouri Health Care leaders joined with MU and state leaders today to break ground on a new tower that will house its new Children's Hospital. The new facility is set to open in the summer of 2024 on MU Health Care's main hospital campus on the corner of Hitt and Lake streets.
"At the heart of our Children's Hospital is our mission to save and improve the lives of children and their families so each child can live the healthiest, most fulfilling life possible," said MU Health Care Chief Executive Officer Jonathan Curtright. "This brand-new Children's Hospital will reimagine the way we deliver pediatric care and bring together all of our highly specialized teams."
Relocating the new Children's Hospital from Keene Street is part of a larger effort to create one centralized hospital campus where resources, technology and specialists are co-located for patients of all ages, allowing for completely coordinated care. 
"By building this brand-new Children's Hospital from the ground up, we are able to be creative and strategic," said Keri Simon, chief hospital operations officer for MU Health Care. "We are keeping families and their needs firmly in mind with this new facility. Every detail has been designed to provide the best healing environment possible."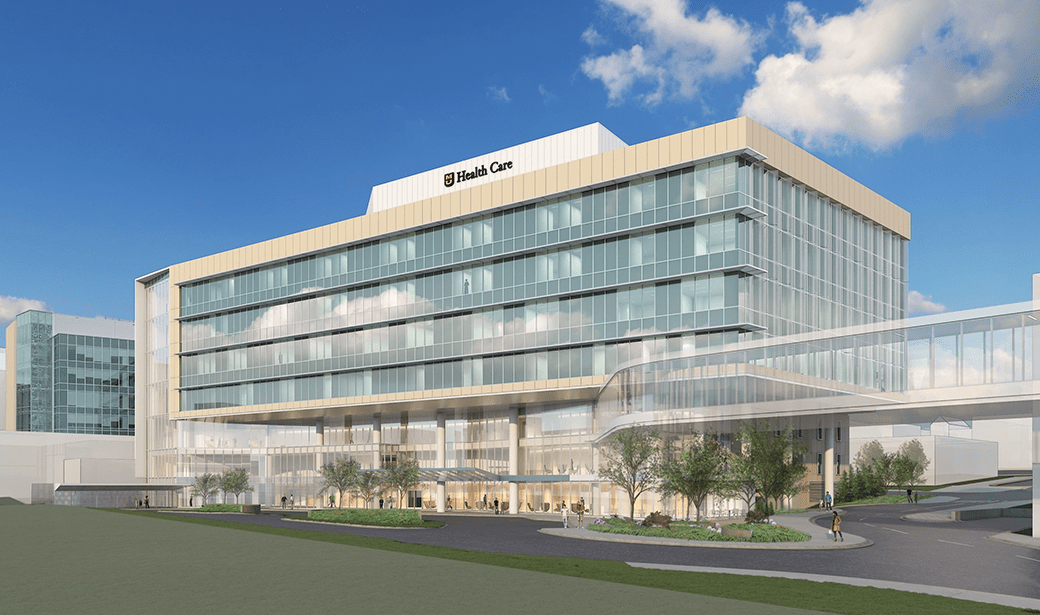 Features of the building will include:
A dedicated kid-friendly entrance designed to make check-ins and appointment navigation easy and convenient
An ADA accessible shuttle to assist families to and from their vehicles
A warm environment with colors, murals and rounded corners designed to create a softer feel and put kids at ease during treatment
Interactive clinic areas with toys and furniture that are inclusive for those with special needs
Special outdoor areas for kids to play as well as flower gardens and additional spaces to relax
A nature-inspired interior with natural lighting to promote healing
Rooms with built-in flexibility to create a more convenient and seamless experience
Although the new Children's Hospital won't open until 2024, some services will begin moving in just a matter of weeks as part of a three-year transition to integrate children's and women's services to the main hospital campus. The first phase happening in November involves moving pediatric services to the main campus, including emergency services, inpatient services and ICU, pediatric surgeries and the Children's Cancer and Blood Disorders Unit. Women's services, including the labor and delivery unit, and the NICU will move to main campus when the new tower opens in 2024.
 
For more information about the new Children's Hospital and how MU Health Care is creating one centralized hospital campus in Columbia, visit muhealth.org/reimagine.