The Midwest Transplant Network presented MU Health Care with the Donate Life Award during a ceremony Friday, Jan. 25, at University Hospital.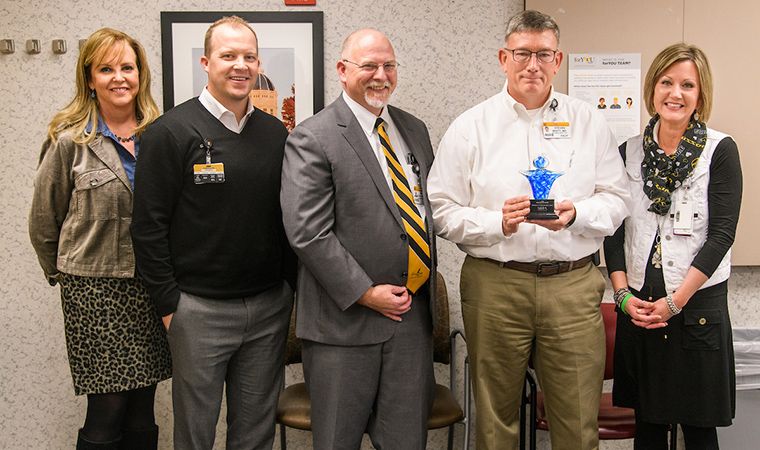 The award celebrates a record year for organ donors. MU Health Care had 36 organ donors in 2018, more than double 2017's total of 17. The previous record was 25 donors. 
"We're very proud of our hospital partners here at MU Health Care," said Lori Clark, manager, Columbia operations, Midwest Transplant Network. "We have a very wonderful, collaborative relationship. We're very grateful that MU Health Care is motivated to have a high-performing donation program."
Clark attributes the increase in donors to a larger team, faster response, better family care, more experienced leadership and dedicated physician champions.
Not only did it break a donor record in 2018, MU Health Care also was the largest donor producing system in the Midwest Transplant Network's regional organ, tissue and eye donation program throughout Western Missouri and Kansas.
Chief Medical Officer Stevan Whitt and University Hospital Executive Director Jeremy Fotheringham accepted the Donate Life Award on behalf of MU Health Care during a ceremony that featured a brief program, refreshments for staff and the reading of a thank you letter on behalf of a family whose son received an organ donation.