For the third year in a row, University of Missouri Health Care has been named one of the "150 Top Places to Work in Healthcare" by the health news publication Becker's Hospital Review. MU Health Care is the only organization in Mid-Missouri named to the list.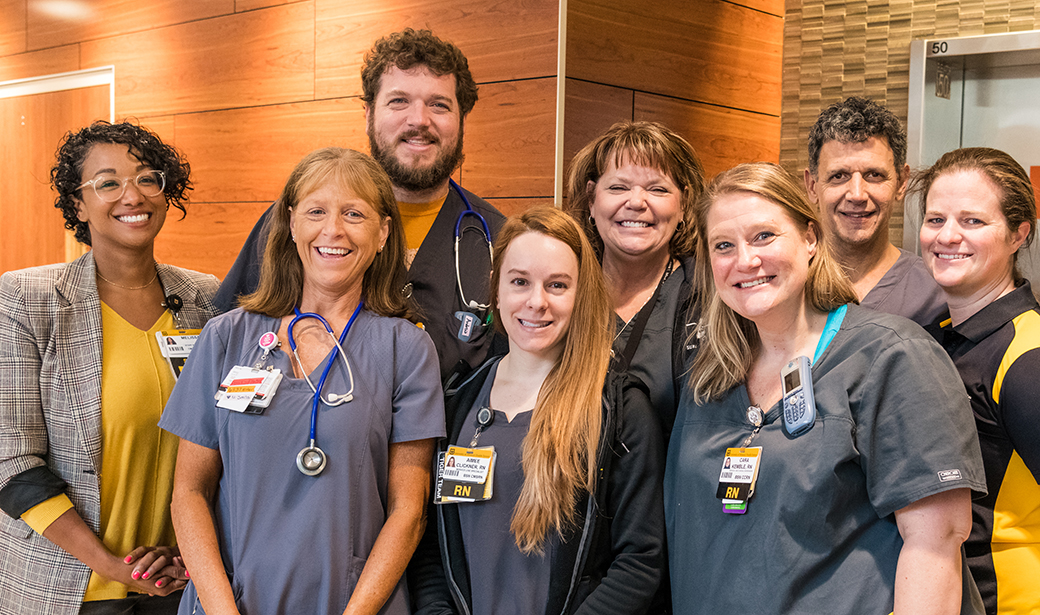 The 2019 list recognizes hospitals, health systems and health care companies that promote diversity within the workforce, employee engagement and professional growth.
"We're committed to offering our employees opportunities for growth while empowering them to use their unique skills in meaningful ways," said Jonathan Curtright, chief executive officer of MU Health Care. "I'm constantly impressed by the level of dedication and care they bring to our health system. This recognition from Becker's Hospital Review is a testament to our talented and diverse employees who carry out our mission of saving and improving lives every day." 
Becker's Hospital Review accepted nominations and developed an editorial review process to recognize organizations that have gone above and beyond to make their hospitals, health systems and companies great places to work. The "150 Top Places to Work in Healthcare" list features U.S. health care organizations, such as hospitals, health systems, ambulatory surgical centers and home health agencies, as well as other types of health care companies, such as consulting firms, health information technology vendors and medical societies. 
"Our employees live by the 'Culture of YES' — a mindset that puts YES at the core of everything we do to make lives better," said Mike Koehler, chief human resources officer at MU Health Care. " Not only are our employees the best at what they do, they continue to collaborate, support and recognize one another — helping them grow as individuals and providers. Our 6,000-plus doctors, nurses and health care staff are the foundation of our organization and a key reason we are able to provide the highest level of care."  
Employee engagement doesn't happen overnight — it is a journey. In the past decade, MU Health Care's leadership made organizational changes resulting in a steady increase employee engagement scores. In 2013, employee engagement was in the 19th percentile. Just a year later, in 2014, it rose to the 52nd percentile. By 2018, we ranked in the 73rd percentile. 
As engagement continues to rise, turnover rates shrink. In fiscal year 2018, MU Health Care's turnover rate was 15.6%, significantly lower than the national average of nearly 25%. In addition, the vacancy rate has decreased to 3.5% — more than half of what it was a year ago.
As more individuals join the MU Health Care team, the health system continues to create opportunities for employees' personal and professional growth. To that end, MU Health Care offers programs such as student loan repayments, continued educational opportunities, and retention and referral awards. Through MU Health Care's Career Institute, staff who have not attended college receive education, training and support to become health care professionals, all while working as full-time MU Health Care employees.  
Click here to view the 2019 list of "150 Top Places to Work in Healthcare" by Becker's Hospital Review. Organizations are presented in alphabetical order.
Story Contact
Deidra Ashley
MU Health Care
Office: 573-884-3988
ashleyde@health.missouri.edu