University of Missouri Health Care is the only health system in mid-Missouri to be recognized by the American Society for Gastrointestinal Endoscopy (ASGE) for quality and safety of endoscopy care. MU Health Care has been certified by the society since 2010 and has received a three-year recertification.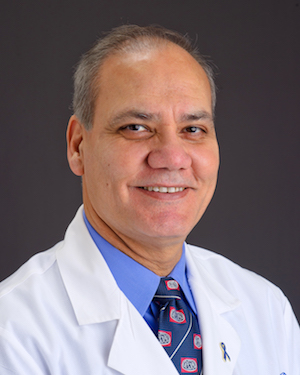 "We are honored that our digestive health and endoscopy services have once again been recognized by the society for the quality and safety of care we provide," said Jamal Ibdah, MD, PhD, director of the Missouri Digestive Health Center and director of the Division of Gastroenterology and Hepatology at the MU School of Medicine. "Our patients deserve the best care possible, and we follow strict criteria to ensure they have the very best outcomes."
To be recognized by ASGE, MU Health Care underwent a peer-reviewed application process, adhered to clinical practices and infection control guidelines, promoted continued education of staff members and demonstrated the adoption of policies related to key quality indicators.
MU Health Care's specialized team of physicians, nurses and researchers use the latest technology for diagnosis and treatment of complex digestive disorders. The comprehensive team treats gastrointestinal issues such as:
Appendicitis
Celiac disease and food intolerances
Cirrhosis
Gallbladder disease
Functional illness
Heartburn
Irritable bowel syndrome
Liver diseases
Swallowing disorders
Colorectal cancer screening, treatment and prevention
To learn more about MU Health Care's gastrointestinal endoscopy services, click here or call 573-884-7600.