MU Health Care is adjusting its drive-thru tests for novel coronavirus (COVID-19).
The drive-thru testing site opened March 18 and has already provided more than 3,000 COVID-19 tests for patients with a doctor's order in the Mizzou softball stadium parking lot.
Effective Saturday, April 18, MU Health Care will shift testing to 8 a.m. to 7 p.m. on weekdays and 8 a.m. to noon on Saturdays. The site will be closed on Sundays. Patients who require immediate testing on Sundays can go to the emergency department at University Hospital or Women's and Children's Hospital. If patients do want to get tested in the emergency department, they should call ahead before arriving so health care staff can take steps to limit their exposure to others.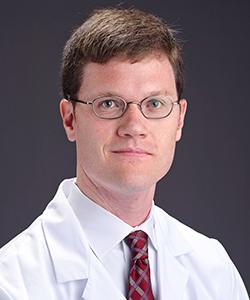 "We will continue to monitor wait times and make adjustments as patient volume trends change," said Jonathan Heidt, MD, MU Health Care emergency physician. "Although we are decreasing our operating hours, it's still critically important that we continue to social distance and stay home to minimize the spread of the virus."
For those experiencing mild COVID-19 symptoms such as fever or cough, MU Health Care offers a free video visit through our virtual urgent care platform. To access the service, visit muhealthvideovisits.org and select the "COVID19" video visit option. Those approved for testing can utilize the drive-thru testing location. Results are often available within 24-48 hours.
Patients suffering severe symptoms or breathing problems should call ahead to the emergency department before arriving to ensure health care staff can prepare for the individual's arrival.
For more details about these services and information regarding COVID-19, visit muhealth.org/coronavirus.
To protect patient privacy, we ask that media do not film the drive-thru testing location. Click here for photos and broadcast quality video.