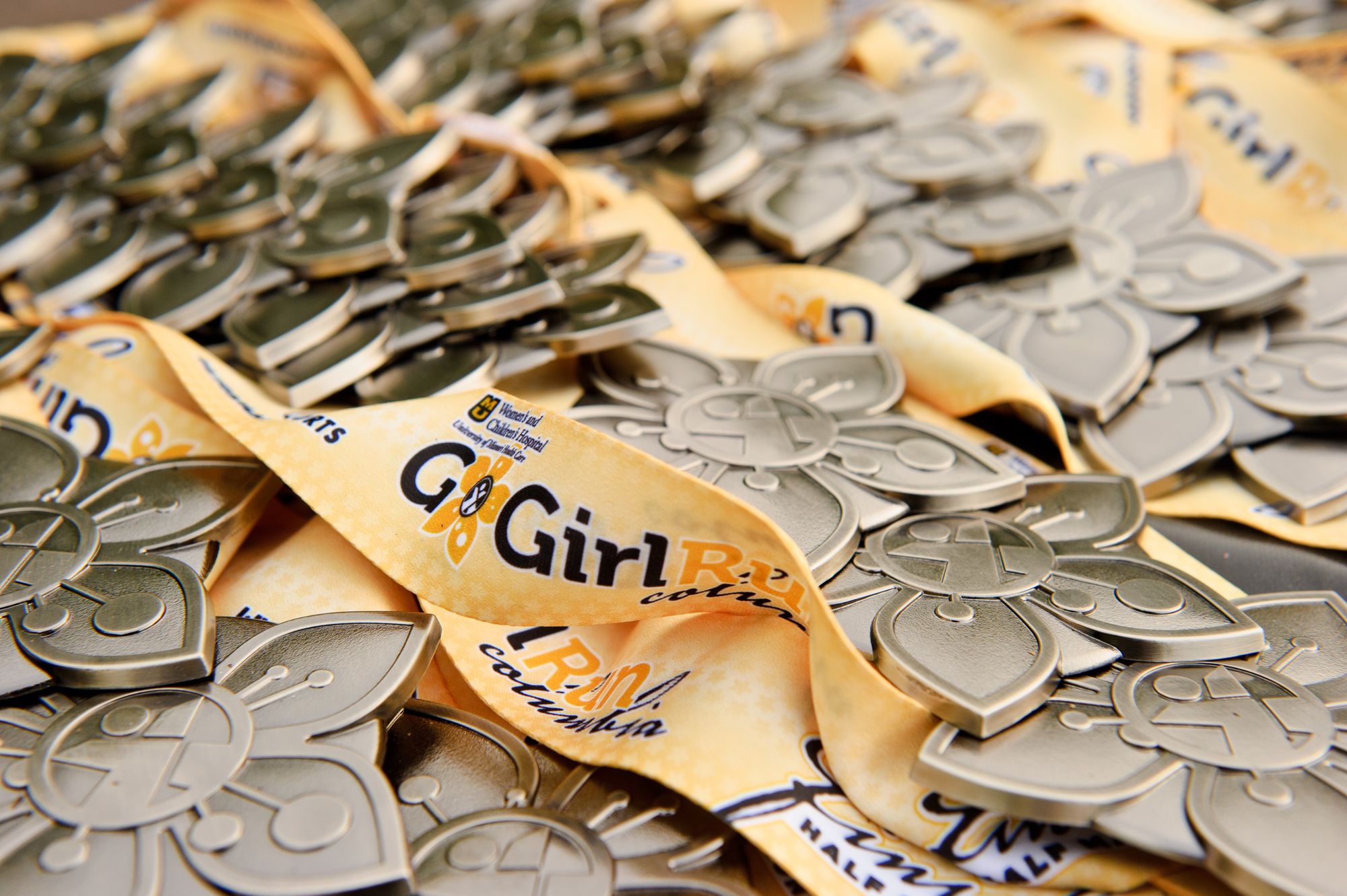 University of Missouri Women's and Children's Hospital will sponsor the 2017 Ultramax Sports Go Girl Run beginning at 7 a.m. Saturday, June 3. The event will take place at Flat Branch Park, 101 S. Fourth St. — near the intersection of Cherry and Fourth streets in Columbia.
This year's race will include a half marathon and a two-person relay race over the same course that begins at 7 a.m. A 5K run/walk will start at 7:15 a.m.
Ultramax Sports is anticipating 1,200 participants at this year's event.
The half-marathon and two-person relay course includes downtown Columbia, the MU campus, an historic southwest Columbia subdivision and the Katy Trail, with participants returning to Flat Branch Park for the finish. Aid stations throughout the course will offer water, hydration mix, carbohydrate energy gel and minor first aid.
The Go Girl Run is a USA Track and Field-sanctioned race, and participants will receive an athletic T-shirt, medals, post-race food, free race photos and other giveaways from sponsors. The event also will include pre-race warm-ups from fitness experts from the MU Human Performance Institute and post-race stretches from Mizzou Therapy Services.
The Go Girl Run is a celebration of friendship and sisterhood, said Chrissie Campbell, event director with Ultramax Sports.
MU Health Care offers the state's only hospital dedicated to comprehensive care for women and children. MU Women's and Children's Hospital is the first hospital in Columbia to earn the Baby-Friendly® designation from the World Health Organization and the United Nations International Children's Emergency Fund. The hospital also was the first in the region to offer a low-intervention birth choices program for expectant mothers.