University of Missouri Health Care has been named the first Adult Certified Duchenne Care Center by Parent Project Muscular Dystrophy (PPMD), a non-profit organization dedicated to leading the fight to end Duchenne muscular dystrophy. Duchenne is a severe form of muscular dystrophy caused by a genetic defect that causes progressive muscle degeneration. There is no cure, but recent medical advances have significantly extended life expectancy for those with Duchenne.
Duchenne historically has been a pediatric diagnosis, but as more teens and adults living with Duchenne transition from pediatric care, they require quality care and resources that address their needs as they age. However, few adult medical providers are familiar with the care and management of Duchenne muscular dystrophy.
"We have certified 26 Certified Duchenne Care Centers capable of providing comprehensive care and services to pediatric Duchenne patients," said Kathi Kinnett, MSN, APRN, senior vice president of clinical care and director of Parent Project Muscular Dystrophy's Certified Duchenne Care Center Program. "Some of these certified centers are able to offer at least some aspects of care to adult patients, but none have been certified strictly as an Adult Certified Duchenne Care Center. Using the Centers for Disease Control and Prevention's updated Duchenne Care Considerations as a guideline, our certification committee was able to begin developing requirements for adult care leading to today's announcement of University of Missouri Health Care as our first Adult Certified Duchenne Care Center."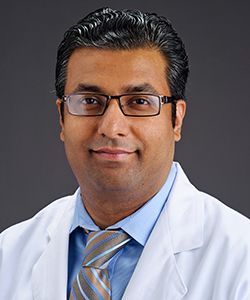 "Patients with Duchenne are living longer, but most of the care and research is focused on pediatric patients," said Raghav Govindarajan, MD, director of MU Health Care's muscular dystrophy clinic and an assistant professor of clinical neurology at the MU School of Medicine. "MU Health Care is able provide older Duchenne patients the comprehensive care they deserve because of our expertise, technology and collaborative environment. We look forward to being a role model for other adult centers seeking certification."
The new adult certification means MU Health Care maintains the highest standards in clinical and sub-specialty services for Duchenne patients, rapidly implements new evidence-based knowledge, and complies with standards and care established by the Centers for Disease Control and Prevention.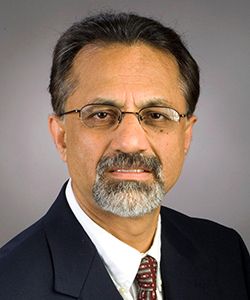 "This certification validates our team-based approach to treating all types of muscular dystrophy," said Pradeep Sahota, MD, chair of the Department of Neurology at the MU School of Medicine and director of the Sleep Disorders Program at MU Health Care. "We are honored Parent Project Muscular Dystrophy has selected MU Health Care as the first-ever Adult Certified Duchenne Care Center, and we will strive to provide Missourians the best treatment and resources our academic health center can provide."
MU Health Care's muscular dystrophy clinics bring together disciplines such as physical and occupational therapists, speech therapists, respiratory therapists, nutritional services, wheelchair and durable medical equipment services, social workers and palliative care experts — all available in one appointment to provide the most convenient care possible. Our neuromuscular specialists are also scientists and educators on the forefront of the latest discoveries in neuromuscular disease research.