MUHealth.org launched Aug. 22, 2017, and has since received international recognition for its user experience – the way in which site visitors interact with the website.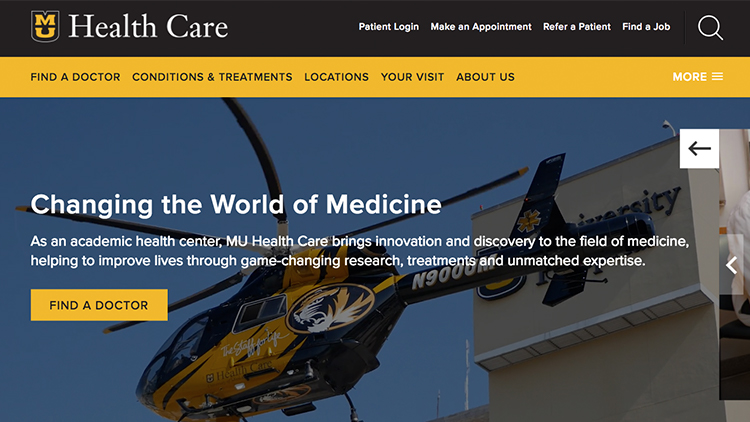 The site received two gold W3 Awards and a gold Davey Award.
General website: Health care services – Gold (W3)
Website features: User experience – Gold (W3)
Websites: Health – Gold (Davey)
The Academy of Interactive and Visual Arts selects winning websites for the prestigious W3 and Davey Awards. The academy is an invitation-only group that includes professionals from respected advertising, media and marketing firms.
The W3 Awards honor creative excellence on the web and recognize the creative professionals behind award-winning websites, web video and online marketing programs from around the world.
The International Davey Awards honor the achievements of the "Creative Davids" who derive their strength from big ideas, rather than stratospheric budgets. The awards are named for David who defeated the giant Goliath with a big idea and a little rock — the sort of thing creative professionals and small creative agencies do every year.
Centretek Solutions, the digital partner MU Health Care engaged for the muhealth.org redesign, also is working with MU Health Care's Communications team on the upcoming School of Medicine website redesign.