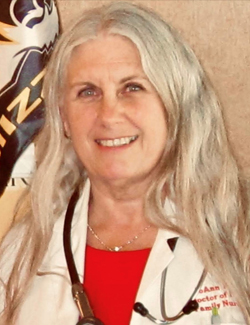 Two nurses from University of Missouri Health Care and the University of Missouri have been named "Nurses of the Year" for 2019 by the March of Dimes. The award honors nurses who exemplify an extraordinary level of patient care, compassion and service.
JoAnn Franklin, DNP, APRN, GNP-BC, FNP-BC, PMHNP, FAANP, the President of the Association of Missouri Nurse Practitioners, received the 2019 March of Dimes Missouri-Metro East Research Nurse of the Year Award for her work on the Missouri Quality Initiative CMS Research Grant. The project aims to reduce hospitalizations from nursing homes through early recognition of illness, decreased use of multiple medications (polypharmacy), eliminating antipsychotic medications in Dementia patients and increasing advance directives.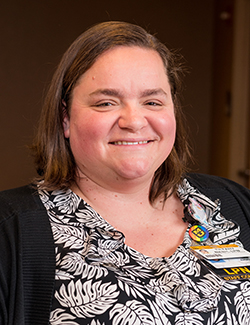 Tiffany Nash, LPN, an ambulatory care development specialist at MU Health Care, received the 2019 Licensed Practical Nurse Award. Nash is the certified medical assistant (CMA) program coordinator with the MU Health Care Career Institute. The program helps employees and recent high school graduates study to become CMAs. Nash also works as an ambulatory care float pool supervisor — coordinating clinic staffing needs.
Franklin, from Lesterville, Missouri, has worked with the MU School of Health Professions and the MU Sinclair School of Nursing for six years. She has been a registered nurse for 46 years and a nurse practitioner for 41 years.
"Missouri has a primary care health professional provider shortage," Franklin said. "It is essential to eliminate barriers of nurse practitioner practice in Missouri so we can serve Missourians and allow access to excellent quality and affordable health care."
Nash, from Ashland, Missouri, has worked for MU Health Care for 14 years and has been a nurse for 11 years.
"Health care and nursing have always been a passion of mine," Nash said. "I started as a clinical care team associate and am working to become a registered nurse. MU Health Care has given me so many opportunities to learn and grow, and I have grown so much professionally and personally because of MU Health Care and its mission."
A selection committee of health care professionals reviewed the nominations and determined the winners. Franklin and Nash were two of 20 nurses statewide to receive awards at the fifth annual ceremony held in St. Louis on Nov. 9.
The mission of the March of Dimes is to improve the health of all babies by preventing birth defects, premature birth and infant mortality. The Nurse of the Year initiative supports this mission while recognizing exceptional nurses throughout the state and celebrating the profession.