Dharma Leon, a mother of three from Sedalia, was diagnosed with stage 2 breast cancer in 2017. After months of chemotherapy, a bilateral mastectomy and multiple breast reconstruction surgeries, Leon overcame her cancer. 
Along the way, she used the survivor resources and services available at University of Missouri Health Care's Ellis Fischel Cancer Center.
"Everyone is so professional and nice at Ellis Fischel," Leon said. "They always listen to me and take time to answer my questions. They've got great staff and programs there for their patients."
Find support
Whether it's a formal group or friends and family, it helps to have people invested in your recovery.
"Just having a support group was amazing," Leon said. "You feel isolated when you're alone all day, so having the visits, the cards, the text messages, it kept me hopeful."
It's OK to lean on your network for more than moral support — let them help you with meals, cleaning the house or baby-sitting.
Don't miss a checkup 
Ellis Fischel provides nurse navigators to answer questions about cancer care and guide you through the process.
"Invest in your health, and make sure you're attending your follow-up appointments," Leon said. "Lynn, my navigator, would always call and follow up with me about how I was feeling." 
Look good, feel better
The Ellis Boutique offers wigs, scarves and head wraps if treatment causes you to lose your hair.
"It's great to have a wig for special occasions, and they found me a cute short wig," Leon said. "I enjoy scarves and hats better, so I can mix and match according to my style so I have a couple of those from Ellis."
Leon also recommends doing something nice for yourself before a round of chemotherapy. She found this helpful to associate positive experiences during a difficult time.
Recover, reconstruct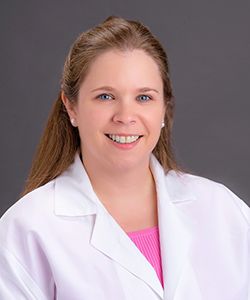 Oncoplastics provides women who have undergone breast cancer surgery the opportunity to have reconstructive plastic surgery that coincides with removing the cancer. It is considered an alternative approach to breast cancer surgery. Rather than removing the entire breast, the goal is to remove the tumor while providing the best cosmetic result with the remaining breast tissue. Sometimes this is done purely by a breast surgical oncologist, such as Emily Albright, MD, and other times it requires the assistance of a plastic surgeon, such as Stephen Colbert, MD. By working together, the oncoplastics team strives to match a patient's goals with the surgical outcome.
Prepare for fog
"Chemo brain is real," Leon said.
She learned to write things down and ask friends to text her reminders as a way to combat the mental fog that can accompany chemotherapy. Leon recommends bringing someone to your appointments to help remember important details.
Let others help you
"I'm usually very self-sufficient and independent," Leon said. "And that was a big lesson to learn. I needed to depend on others, and I had to be OK with that idea."
Tap into your support network for help with meals, cleaning the house or time for self-care, such as visiting a salon or going to a movie.
When you end treatment, Ellis Fischel provides a survivor plan. It sets you up for success after treatment. It includes a copy of your treatment, physicians and information for your primary care physician, as well as a long-term plan about general health and recommended future screenings and health concerns.
"The survivorship program is really twofold," Albright said. "We want to provide each patient with a summary of their care and give them a physical copy but also provide them with a roadmap to their future. This appointment lets us answer the questions about what happens when treatment is over and give information for future questions."