Now that the FDA has granted authorization of the Pfizer COVID-19 vaccine for children ages 12 to 15, many parents have questions.
As a mother of three children, one of which is in the eligible age range, Margaret Day, MD, a family medicine doctor and vaccine expert, understands the questions that parents have. Here's why she believes the vaccine is safe and why she will be vaccinating her kids when they're eligible.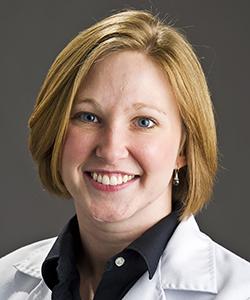 Is the vaccine safe for children?
Yes. "The vaccines for COVID-19 time and time again show excellent safety profiles, including the data for children," Day said.
In a clinical trial of 2,260 children ages 12-15, children in the trial experienced similar side effects as have been reported in older populations, including pain at the injection site, fatigue and headache, though experts note that these side effects generally are less severe in children than adults.
"Your child may feel flu-like symptoms for a few days, but it's short-lived," Day said.
Remember, the side effects mean your child's immune system is responding and building a defense against the virus. If your child has side effects, you can treat the symptoms. Talk with your child's doctor if you're unsure about over-the-counter medications.
Is the vaccine effective in children?
Yes. There were no infections among the clinical trial participants who received the Pfizer vaccine (1,131 kids). In contrast, there were 18 infections in the control (placebo) group (1,129 kids). This means the efficacy (a measure of effectiveness under experimental conditions) is 100%. Clinical trials in adults showed the Pfizer vaccine to be 94% effective.
"This is really encouraging news," Day said.
What is the status of COVID-19 cases among children?
COVID-19 infections are up. Last year at this time, children made up 3% of the cases, and now they make up 20-22%.
Day said there are several variables at play. More adults are vaccinated, and in many places, kids are back to normal activities.
"We're loosening restrictions, and kids are back in classrooms and doing things such as playing indoor sports," she said.
Children generally have less severe cases of COVID-19 than adults, however they can have rare but severe outcomes, including multisystem inflammatory syndrome in children (MIS-C). This is where different body parts become inflamed. Although it's unclear what causes MIS-C, many children with MIS-C had the coronavirus or were around someone with COVID-19.
If kids generally have less severe cases of COVID-19, why should they be vaccinated?
The first reason is to avoid potentially severe side effects of COVID-19 infection. The vaccine will greatly reduce their risk of becoming infected with COVID-19.
The second is to protect their families and communities. Experts estimate we need 75-85% of the total population vaccinated to reach so-called herd immunity. Herd immunity is when a sufficient proportion of a population is immune to an infectious disease through vaccination or prior illness to make its spread from person to person unlikely.
"Kids and adolescents make up about 22% of our population, so they're an incredibly important part of achieving herd immunity," Day said.
Learn more about herd immunity.
How long does vaccine immunity last?
Experts are unsure how long immunity from vaccination lasts, though preliminary information suggests at least six months.
"We need more time to know how long immunity will last from the vaccine," Day said.
Researchers will continue to collect data to understand how long immunity from the vaccine will protect us and if future shots will be necessary.
When will younger children be eligible?
Pfizer announced in late April it plans to seek authorization to vaccinate children as young as 2 this fall.
Although the first vaccine trials didn't include children, multiple vaccine manufacturers now have clinical trials underway in children as young as 6 months.
"Staggering the clinical trials in term of age groups helps us with the logistics of the vaccine rollout and being able to safety and thoroughly study the vaccine in these different age groups," Day said.