If you want to lose weight, and bariatric surgery is not an option, University of Missouri Health Care offers the latest nonsurgical approach to weight loss: the Orbera gastric balloon.
Our comprehensive two-part gastric balloon program is designed to help you lose weight while developing sustainable, healthy habits that will help you keep it off over time. Our weight loss team — including bariatric surgeons, registered dietitians, physical therapists, counselors and more — work with you to create a personalized treatment plan that results in sustainable weight loss.
Comprehensive, two-part weight loss program
You don't need to undergo surgery or have any incisions for gastric balloon therapy. During the procedure, while you are under anesthesia, an empty balloon is placed into your stomach via your throat. The soft balloon is then filled with saline, taking up space in your stomach and helping you feel fuller faster when you eat.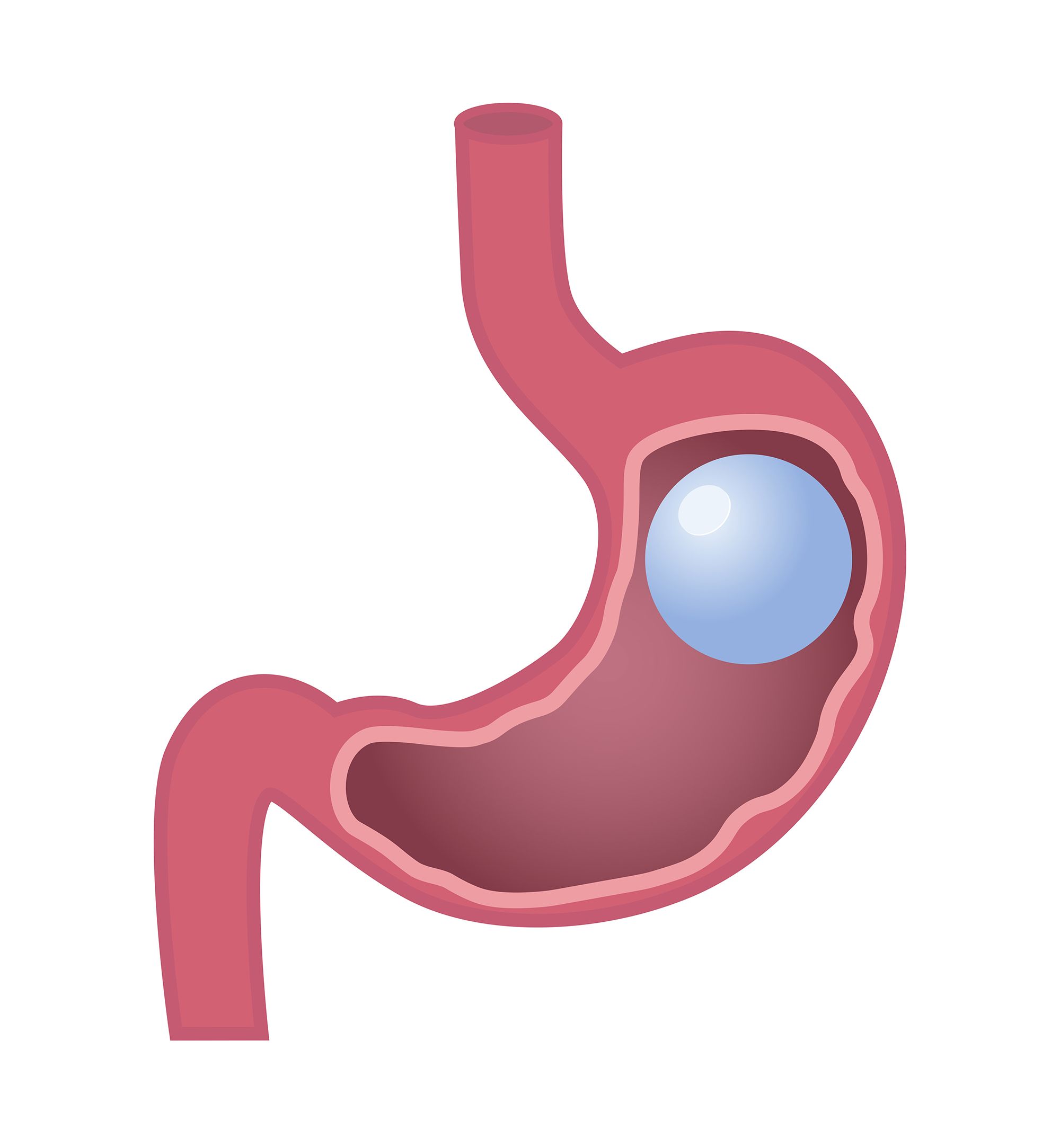 Once the balloon is in place, the second part of our system begins with coaching from a team of experts. Your experienced weight loss team offers support every step of the way, helping you learn to make healthier meal choices.
After six months, your doctor will remove the balloon from your stomach. In order to ensure you achieve a true lifestyle change, coaching continues for another six months after the balloon is removed. Altogether, you receive support and guidance for a full year.
Weight loss results with the gastric balloon
Most patients experience rapid results with a gastric balloon, with the majority of weight loss typically occurring in the first three months of treatment. Our two-part system that includes nutrition coaching has been proven to keep the weight off even after the balloon is removed. Data collected in a U.S. clinical trial showed that, within six months, the average person lost about three times the weight compared with diet and exercise alone.
However, the adjustments to your eating habits and your continued efforts to stay active will greatly influence your results and long-term success. Our team will partner with you to develop personalized plans for a healthy lifestyle.
With a 20-year history of helping thousands of people lose weight and more than 220,000 procedures completed worldwide, the FDA-approved intragastric balloon is a safe, effective nonsurgical treatment option.
Eligibility and cost of the gastric balloon
To qualify for this procedure, you must be an adult with a Body Mass Index (BMI) of at least 30 and be willing to participate in a medically supervised weight loss program for at least 12 months.
The gastric balloon is not currently covered by federal, state or commercial insurance plans. Please contact our office for current pricing.
Learn more about Bariatric Surgery Services at MU Health Care.