Losing weight is a difficult process. There is no solution that works for everyone. At University of Missouri Health Care, we give you personalized support so you can lose weight — and keep it off.
MU Health Care weight loss experts offer comprehensive surgical and nonsurgical solutions for weight loss. Our team of experienced bariatric surgeons, dietitians and physical therapists work with you to create a weight loss plan that produces results. Through our team approach to care, you have access to the support and resources you need during your weight loss journey.
Effective surgical weight loss options
MU Health Care bariatric surgeons perform multiple minimally invasive weight loss surgeries, including gastric sleeve surgery (also called vertical sleeve gastrectomy). During surgery, our expert surgeons remove part of your stomach, reducing it to only about 15 percent of its original size. The procedure involves a few small incisions and takes less than an hour.
Gastric sleeve surgery can offer you many benefits in addition to weight loss. The surgery takes less time than gastric bypass surgery, lowering your risks for anesthesia complications. After receiving the surgery, you could go home the same day or the following day.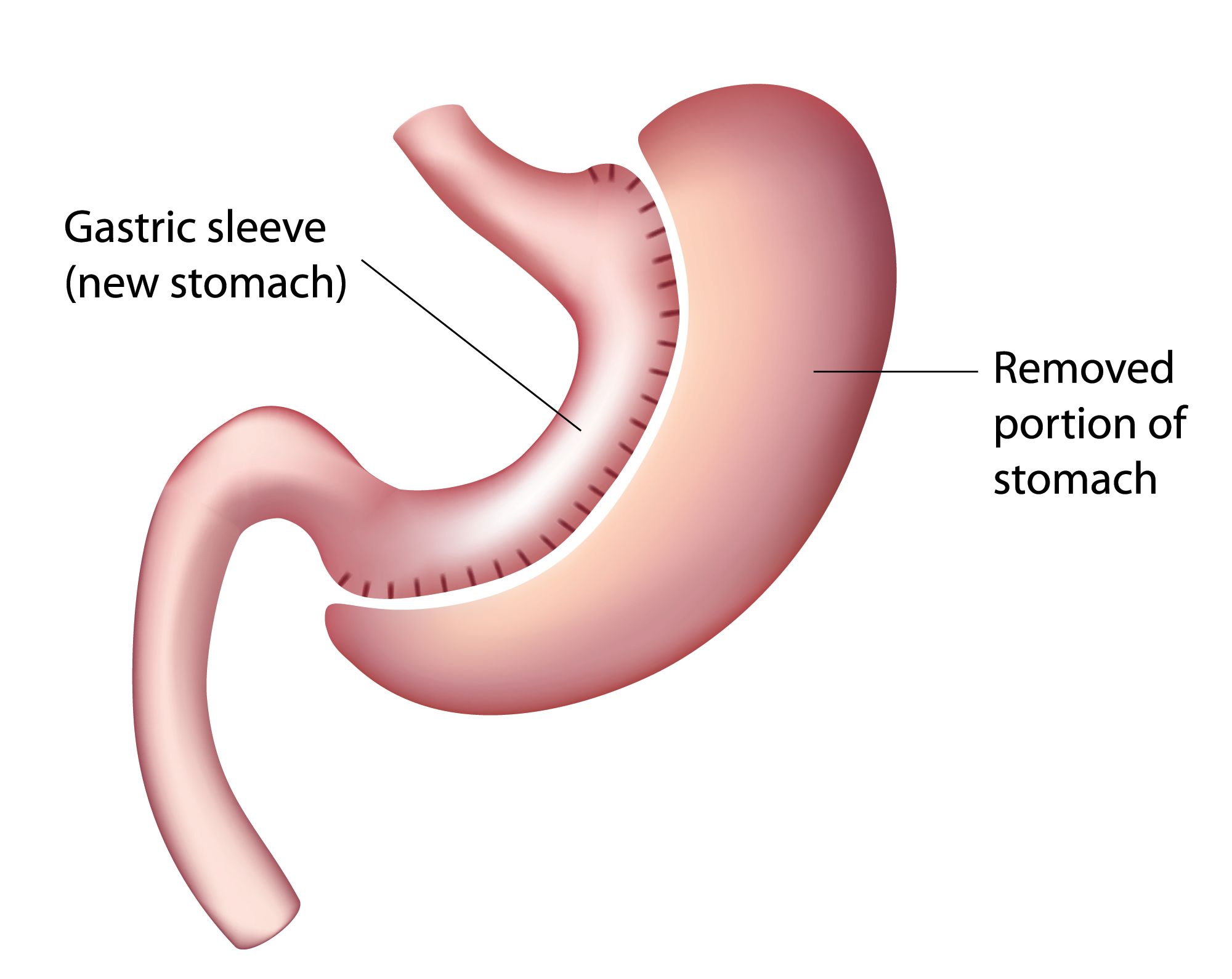 After gastric sleeve surgery, you have a smaller stomach, meaning you become fuller faster and eat less. In some patients, it can also lower your feelings of hunger, reducing those hard-to-resist cravings. Our patients who undergo surgery commonly see fast weight loss results, losing around 70 percent of their excess weight within 18 months. The procedure is not reversible, but it can be converted into other weight-loss surgeries.
A team of weight loss experts on your side
At MU Health Care, we provide long-term support before, during and after your procedure so you can adopt healthy habits that keep the weight off for life.
Our registered dietitians create a personalized nutrition plan for you to ensure you can eat healthy while still eating foods you enjoy. Our physical therapists also help you develop an exercise plan to enhance your weight loss and improve your fitness level. Through MU Health Care's team approach to weight loss, you receive comprehensive, personalized support so you can achieve your weight goals.
Learn more about Bariatric Surgery Services at MU Health Care.