As colorectal cancer rates increase in young adults, MU Health Care physicians urge awareness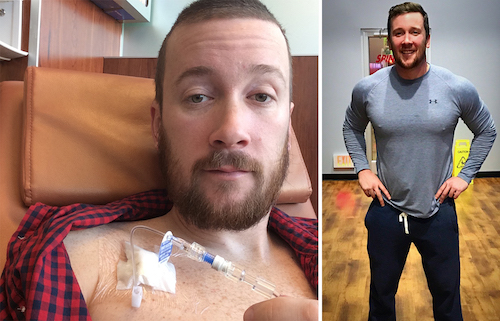 By most accounts, Zach Heath had a good life. He was athletic, appeared to be in excellent health and was nearing the completion of his graduate degree in business administration at the University of Missouri. He was even working on a startup biotech company with the goal of one day improving cancer care for patients.
But on Christmas Eve 2015, he received news that no one wants to hear: he was diagnosed with stage III colorectal cancer.
Heath had started to get frequent stomach cramps and was becoming more and more fatigued. The 29-year-old started losing weight and didn't have an appetite. The pain became so intense that he sought care by specialists at MU Health Care.
According to a recent study from the American Cancer Society, colorectal cancer rates for individuals born around 1990 are on the rise. Compared to adults born around 1950, individuals born around 1990 have double the risk of colon cancer and quadruple the risk of rectal cancer. The society estimates about 13,500 new cases of colorectal cancer will be diagnosed in Americans younger than 50 this year.
Specialists at MU Health Care want the public to understand the importance of early detection and risk factors of the disease during National Colorectal Cancer Awareness Month in March.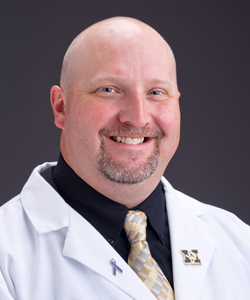 "Even though colorectal cancer is so prevalent, about one-third of people most at risk never get preventive screenings," said Matthew Bechtold, MD, gastroenterologist at MU Health Care and associate professor of clinical medicine at the MU School of Medicine. "Colorectal cancer is unique because it is a form of cancer we can prevent from occurring with regular screening. If every American who met the recommended criteria for colonoscopies received one, we could almost eliminate colorectal cancer."
Cancer runs in Heath's family, with a genetic condition known as Lynch syndrome. The mutation impedes the body's ability to detect cells that replicate incorrectly and carries a high risk of colorectal cancer.
"Most colon cancers are believed to have a strong genetic component, which is why it's important to know your family history of colon cancer and talk with your doctor about early screenings if you are at high risk," Bechtold said. "Additionally, African-Americans have a higher risk for colon cancer, as well as women with a history of gynecologic cancers. Smoking or obesity also can increase your risk."
The American College of Gastroenterology recommends that people age 50 or older receive a colonoscopy once every 10 years. Those people at higher risk also should be screened earlier or more often. The college recommends African-Americans begin screening at age 45. People with close family members who have been diagnosed with colon cancer should be screened every five years beginning at age 40 or 10 years before the age when their youngest affected relative was diagnosed.
After receiving care from MU Health Care physicians and undergoing chemotherapy treatments at Ellis Fischel Cancer Center, Heath began to recover. In July 2016, his cancer went into complete remission, and he officially became cancer-free.
"The team at Ellis Fischel was great," Heath said. "They helped me get through a difficult period, and I'm so thankful for them. Now, I'm able to focus on my future and not on my cancer."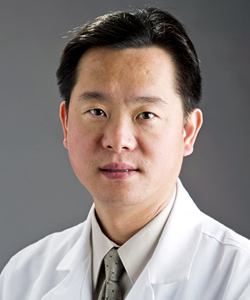 Colon cancer often displays no symptoms until the disease has progressed to an advanced stage that is difficult to treat, which is another reason to emphasize regular screenings, said Zihao Wu, MD, surgical oncologist specializing in colorectal surgery at Ellis Fischel Cancer Center and assistant professor of clinical surgery at the MU School of Medicine. However, some symptoms include:
Blood in your stool
Night sweats and unexplained weight loss, which are common with many cancers
Changes in your bowel movement frequency or size and shape of stools
For more information or to schedule a colonoscopy, please contact the Missouri Digestive Health Center at 573-882-1434.