Child life specialists recognized during awareness month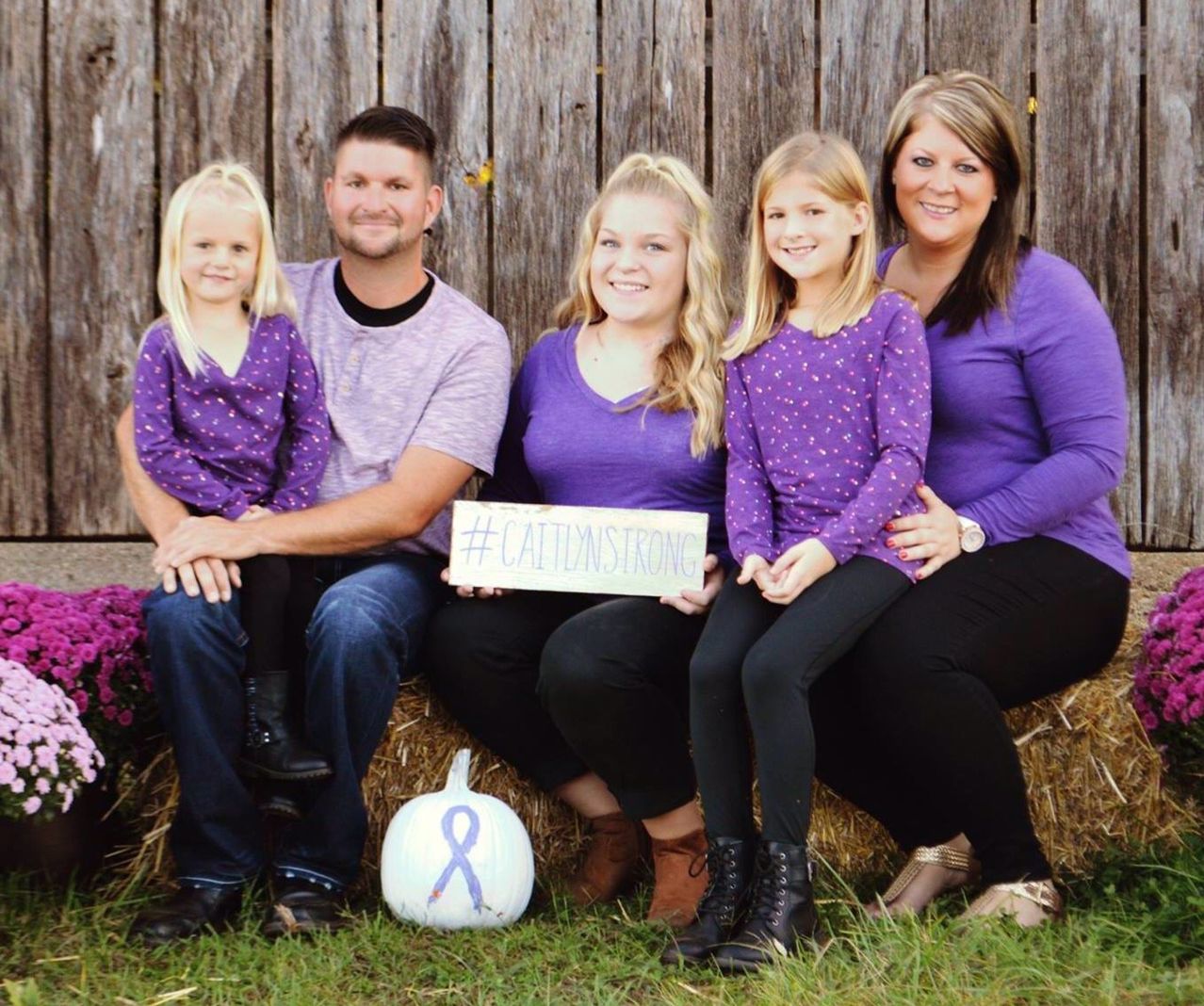 Caitlyn Brodecker is a 13-year-old eighth-grader from Camdenton, Missouri. She likes shopping, school and hanging out with her friends. She spends too much time on her iPhone and has her moments with two younger sisters. She also has stage III Hodgkin's lymphoma.
"Caitlyn was diagnosed with lymph node cancer in her chest this past September," said Jenna Bishop, Caitlyn's mom. "It's been a lot to take in, but from the beginning we've had special help. During our first inpatient stay, we learned about the Child Life Program ― and that's when Caitlyn met Corinne."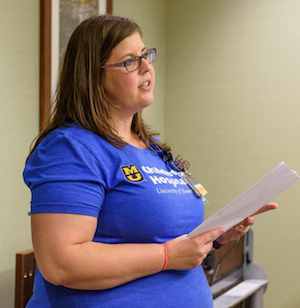 Corinne Joplin is one of 10 child life specialists at University of Missouri Children's Hospital. As part of a comprehensive health care team, child life specialists are trained and certified to address the emotional needs of hospitalized children. They also provide a strong support system for patients and their families to help them understand and navigate their hospital experience.
March is national Child Life Month and recognizes the commitment these specialists have to the patients and families they serve.
"Before all this happened, I didn't even know such a program existed," Jenna said. "Everything here has been amazing, but the Child Life team ― it's like they came out of nowhere at just the right times because they knew Caitlyn needed something."
"The child life specialists really have made a difference from day one," said Tyler Bishop, Caitlyn's dad. "They were able to explain things to Caitlyn in kid-terms. They've arranged for MU athlete visits that we've all enjoyed. They are just as warmhearted as you can get, and we appreciate them very much."
Child life specialists provide support in several areas of MU Children's Hospital, such as the pediatric inpatient unit, the pediatric intensive care unit, and the hospital's emergency and surgical departments. The team also provides outpatient support for the hospital's Children's Blood Disorders and Cancer Unit, procedural suite, and pediatric specialty clinic.
"Health care is a part of our lives," said Timothy Fete, MD, medical director of Children's Hospital, chair of the MU School of Medicine's Department of Child Health and Children's Miracle Network Professor in Pediatrics. "But for a child, it can be a scary place full of strange sights and sounds. I am so proud and appreciative of the work our child life specialists do to create a positive healing experience for our patients and their families."
For Caitlyn, child life specialists have made an even deeper impact ― one that may lead to a career in the field.
"They make me feel really comfortable when I'm here at the hospital," Caitlyn said. "Now that I know what they do, I want to be a child life specialist when I get older."
When told of Caitlyn's newfound desire, an emotional Joplin responded while trying to hold back tears.
"I've never had a family tell me that," Joplin said. "You do what you do to make a difference, to make things better. Everything we do here is for that purpose. To know that something we've done was so significant is very touching. It's very humbling. I'm so proud to be a part of this awesome team."