Following a nationwide search, Mike Koehler has been selected as chief human resources officer of University of Missouri Health Care, effective Thursday, July 5, 2018.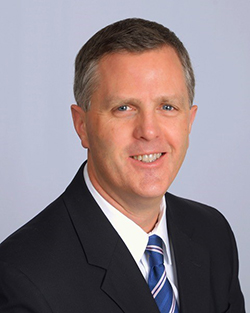 Koehler will provide strategic and operational leadership in the development and delivery of state-of-the art human resources programs and initiatives at MU Health Care. He will ensure a human resources environment that is supportive of the health system's mission of research, education and quality of care.
"Our employees are at the core of who we are as an organization," said Jonathan Curtright, chief executive officer of MU Health Care. "It's crucial that we have committed and highly skilled leaders who can ensure our workforce meets and exceeds the needs of the patients we serve. We're honored to have Mike Koehler bring his wealth of human resources experience to MU Health Care."
Koehler succeeds Pam Mulholland as interim chief human resources officer and Sue Kopfle, who served in the role for more than 10 years.
Prior to MU Health Care, Koehler served in a variety of human resources leadership roles with a national pharmacy benefits company. Previously, he served as vice president of human resources and organizational development at St. Louis-based Maritz, an international provider of employee recognition and customer loyalty programs, and as senior vice president with Citigroup financial services.
"It's clear that MU Health Care has a culture that truly values its employees," Koehler said. "It's an honor to be named chief human resources officer of MU Health Care. I look forward to working alongside the talented men and women who make this such an exceptional health system."
Koehler earned a Master of Science degree in human resources development and a Bachelor of Arts degree in psychology from Towson University in Maryland.