Thanks to a $1.1 million grant from the Health Resources and Services Administration (HRSA), the University of Missouri School of Medicine is piloting a new project that will help meet demand for primary care physicians and provide patients expertise and knowledge from a team of health care providers all in one visit.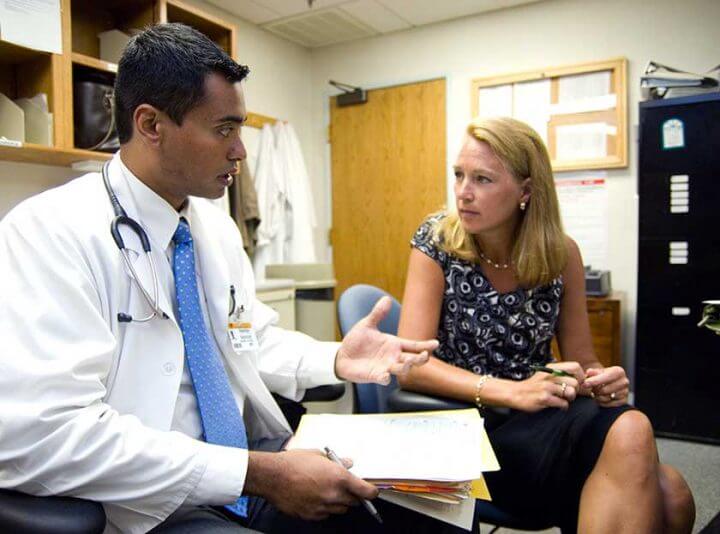 The project, "Aligning Residency Education with Clinical Practice Transformation," will teach family medicine resident physicians how to provide comprehensive primary care to patients throughout their lifetimes, a practice known as a patient-centered medical home. In a medical home, physicians provide lifelong care anywhere the patient may be, whether that is in a clinic, a hospital, at home, in an assisted living facility or during hospice care.
Erika Ringdahl, MD, director of the MU Family Medicine Residency program and professor of family and community medicine at the MU School of Medicine, is the lead investigator for the five-year project funded by HRSA, the primary federal agency responsible for improving access to health care services.
"Our nation needs family physicians who are well prepared to take care of patients of the future," Ringdahl said. "Family physicians need to know how to work in teams to provide more comprehensive care and ensure patients get the medical help they need. Our goal with this project is to collaborate with public health officials to fully develop and utilize the patient-centered medical home — a place people can be cared for throughout their lifetimes with acute, preventive and chronic care services."
The project has three main objectives related to effectively training resident physicians during their three-year residency program.
The first goal integrates behavioral health and primary care, bringing licensed clinical social workers, psychologists and psychiatrists into the clinics to work with and teach resident physicians, staff and faculty. The concept is to reduce patient inconvenience by making all health providers available for one appointment time.
"Many patients see their primary care physician rather than a psychiatrist for mental health issues," said Nikole Cronk, PhD, a specialist in health psychology who serves as assistant director of the MU family medicine residency program and associate teaching professor of family and community medicine at the MU School of Medicine. "There are a lot of people who have anxiety, depression and stress but will never make an appointment with a psychiatrist. The behavioral health consultants will work side-by-side with resident physicians to get patients the treatment they need."
This collaborative care model also trains primary care physicians to help patients with behaviors such as substance abuse, sedentary lifestyle and poor nutrition, all of which contribute to chronic health problems.
"It is very important for family physicians to feel informed and competent when dealing with most mental and behavioral health issues," Ringdahl said. "By addressing these behaviors, we can help improve the health of our patients."
The second and third goals include ensuring family physicians are also effective teachers and leaders in their communities. The program will include advanced teaching skills, both by hands-on and learning through development of online course work. They will also train to lead team-based, comprehensive, coordinated care in the patient-centered medical home.
"We want to focus on the process and teach transition of care," Ringdahl said. "This helps health care providers identify and prioritize high-risk patients and utilize the health care team to enhance continuity of care. It also gives patients the comfort of knowing the team of physicians is working together."
Ringdahl works with a team of seven other faculty members, all of whom have specific roles tailored to their expertise.
"In the future, we hope to share this model developed at MU with physician residency programs across the country and demonstrate how the model can be extended and adapted by other medical schools," Ringdahl said.