MU Health Care has completed its first plasma transfusions for patients with COVID-19 who are hospitalized. It's part of a national clinical trial to determine if so-called "convalescent plasma" can benefit those currently fighting the virus.
Researchers hope the transfusions will supply the patients with antibodies to fight the virus and speed recovery. It's a strategy that has prevented and treated other infectious diseases. MU Health Care and more than 100 other hospitals nationwide have enrolled in the trial to help determine if this process can work against COVID-19.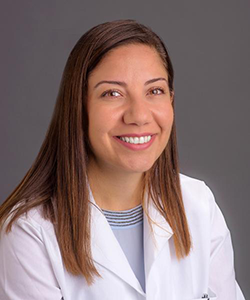 "So far, we've had more than two dozen people who have recovered from COVID-19 sign up to donate plasma," said MU Health Care infectious disease physician Dima Dandachi, MD, principal investigator on this trial through the MU School of Medicine. "We are extremely grateful to those who have already volunteered to donate, and we encourage others who've recovered from COVID-19 to consider donating. We believe this trial could be promising and it could save someone's life."
Adults who've recovered from COVID-19 are encouraged to participate in this unpaid and voluntary program. Their donations can benefit MU Health Care patients who are seriously ill with COVID-19. Eligibility requirements for donors include a previously documented positive COVID-19 test, 14 days of no symptoms and a subsequent negative COVID-19 test. Those eligible and interested in donating plasma for the project can go to our Convalescent Plasma Program webpage.
For more information regarding COVID-19, visit muhealth.org/coronavirus.