MU Health Care will join a select group of hospitals nationwide by participating in a clinical trial to determine whether plasma from those previously infected with novel Coronavirus (COVID-19) can benefit those currently fighting the virus.
In partnership with the U.S. Food and Drug Administration (FDA) and the American Red Cross, the Mayo Clinic trial is designed to test the belief that so-called "convalescent plasma" from recovered donors can be infused into current patients to fight a virus. It's a strategy that has prevented and treated other infectious diseases. MU Health Care and more than 100 other hospitals nationwide have enrolled in the trial to help determine if this process can work against COVID-19.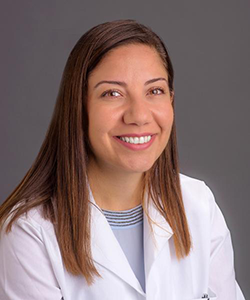 "This trial is important because, nationwide, many people are dying from this virus, and we don't have any proven effective treatment," said infectious disease physician Dima Dandachi, MD, principal investigator at MU Health Care. "We have used plasma to treat other infections in the past, but we don't know for sure whether it will work with COVID-19. That's what we intend to find out with this clinical trial."
Adults who've recovered from COVID-19 are encouraged to participate in this unpaid and voluntary program. Their donations can benefit MU Health Care patients who are seriously ill with COVID-19.
"We believe this trial could be promising, the risks to the donor are minimal, and it could save someone's life," Dandachi said.
Other eligibility requirements for donors include a previously documented positive COVID-19 test, 14 days of no symptoms and a subsequent negative COVID-19 test. Those eligible and interested in donating plasma for the project can go to our Convalescent Plasma Program webpage.
For more information regarding COVID-19, visit muhealth.org/coronavirus.