University of Missouri Health Care and the Tiger Institute for Health Innovation have been recognized for advancements in health care by Becker's Hospital Review. MU Health Care is among 50 hospitals and health systems recognized for a commitment to developing innovative approaches in the delivery of health care.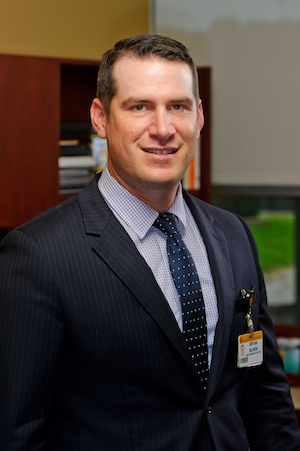 "When MU and Cerner Corporation formed the Tiger Institute for Health Innovation in 2009, our ultimate goal was to use technology to improve the health of Missourians," said Bryan Bliven, chief information officer of MU Health Care and executive director of the Tiger Institute. "By developing innovative solutions that meet the needs of our patients, we're helping provide the best and most efficient care possible. We're proud that this commitment has been recognized by Becker's Hospital Review."
The Tiger Institute has reduced costs and improved the delivery of health care to Missourians through innovations such as the MU Healthe patient portal. The online portal empowers patients to participate in the management of their health care by scheduling appointments, virtually visiting their providers through secure messaging or video visits, and viewing their lab results and physician notes.
The success of the Tiger Institute has resulted in several awards for the health system. In July, MU Health Care was recognized for the sixth consecutive year as one of the nation's "Most Wired" health systems, according to the American Hospital Association's Health Forum.
In October 2015, MU Health Care received the global HIMSS Enterprise Nicholas E. Davies Award of Excellence for health care technology innovations to improve patient outcomes. The award represents the highest level of achievement in electronic medical records excellence offered by the Healthcare Information and Management Systems Society. Also in October, MU Health Care was named one of two health systems in Missouri to make the 2015-2016 "Most Connected Hospital" list by U.S. News and World Report for using health information innovations to improve patient care.
Becker's Hospital Review is a leading source of business and legal information for health care leaders. To see the full list of hospitals and health systems recognized, click here.