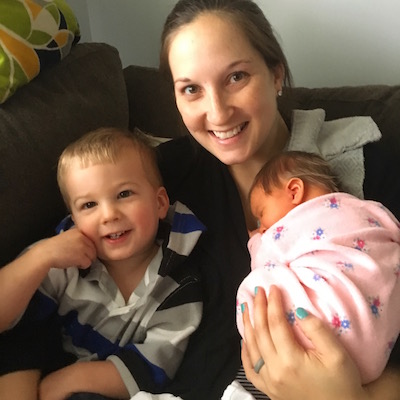 All her life, Kari Hopkins coped with a penicillin allergy. When she had back surgery in college, she had to tell her physicians that she couldn't be treated with penicillin. When she gave birth to her son in 2015, she again had to tell each of her doctors and nurses that she couldn't have the antibiotic.
The only problem? Hopkins isn't allergic to penicillin.
According to the Centers for Disease Control and Prevention, 10 percent of the U.S. population reports a penicillin allergy. However, less than 1 percent of the population is truly allergic.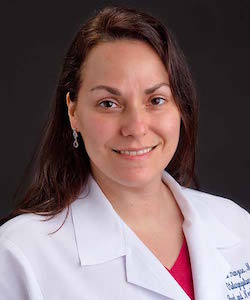 "Penicillin allergies are very real, but they're not as prevalent as many people believe," said Christine Franzese, MD, MU Health Care allergist and professor of otolaryngology at the MU School of Medicine. "Millions of Americans don't think twice before checking the 'penicillin allergy' block on their medical forms. At the ENT and Allergy Center of Missouri, we offer penicillin testing that can give you a definitive result in about two and a half hours."
Penicillin-based antibiotics are used against bacterial infections, such as staph infections and pneumococcal upper respiratory infections. According to Franzese, the misdiagnosis of a penicillin allergy has three main issues:
Patients often have higher health care costs.
Patients are at an increased risk for antibiotic resistance.
Treatment plans can be unnecessarily complex, causing patients to experience suboptimal antibiotic therapy.
"When a patient has a penicillin allergy, broad-spectrum antibiotics are often used instead of narrow-spectrum penicillin," Franzese said. "Not only can this be more expensive for patients, but they can develop an antibiotic resistance. As a result, they may not receive the best or most appropriate care."
Many people are diagnosed with a penicillin allergy as children, but people often outgrow the allergy as they age, Franzese said.
"My mom always told me I was allergic to penicillin, but it's possible that I just outgrew it," Hopkins said. "My tests all came back negative, and I no longer have to tell my doctor that I'm allergic to penicillin. I just had my second child and it was great not having to deal with a penicillin allergy this time around. It's really freeing. It's one less thing to worry about."
"You may remember having a reaction in your early childhood, or perhaps you experienced an adverse reaction to a penicillin-class medication in the past," Franzese said. "However, the truth is many people who believe they are allergic to penicillin are not."
To learn more about penicillin allergy testing, visit MUHealth.org or call 573-817-3000 to speak to an allergy specialist at the ENT and Allergy Center of Missouri.