Did a physician, nurse, housekeeper or other caregiver make a difference in your life? The greatest compliment to our health care team is acknowledgement from our patients.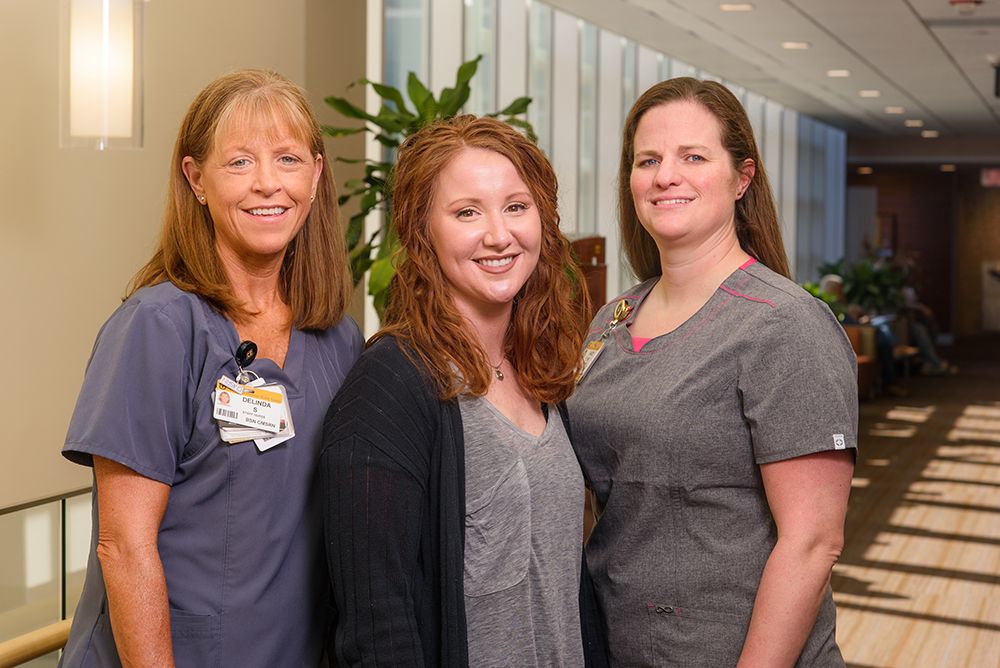 Our Guardian Angel recognition program provides grateful patients the opportunity to pay tribute to that special caregiver. Your guardian angel will receive an acknowledgement card informing him or her of your thoughtful gift and a custom-crafted lapel pin to wear proudly at work. The amount of your gift will not be shared with the recipient.
Your generosity helps sustain patient programs, lifesaving community outreach and staff education initiatives.
While in the ICU, Tanzey taught me to cope with the reality of my injuries and trusted the strength I was determined to have. Delinda provided heartwarming care while on the floor and treated me as if I were family.  Together, they made lifelong impacts to my family & I. – Ashley Ames, trauma surgery patient
Contact us
Your words of "thanks" can touch the hearts of our caring staff. To share your story with us, please contact:
Cristin Clark
Director, Grateful Patient Program and MU Health Care Annual Fund
573-882-0697