Did a physician, nurse or other caregiver make a difference in your life or a loved one's? If so, we encourage you to acknowledge them through our Guardian Angel Program.
Your guardian angel will receive a card about your thoughtful donation and a custom-crafted lapel pin to wear proudly at work.
When you make a donation through our Guardian Angel Program, the amount will not be disclosed to your caregiver. Every dollar counts. Your generosity helps sustain patient programs, lifesaving community outreach and staff education initiatives.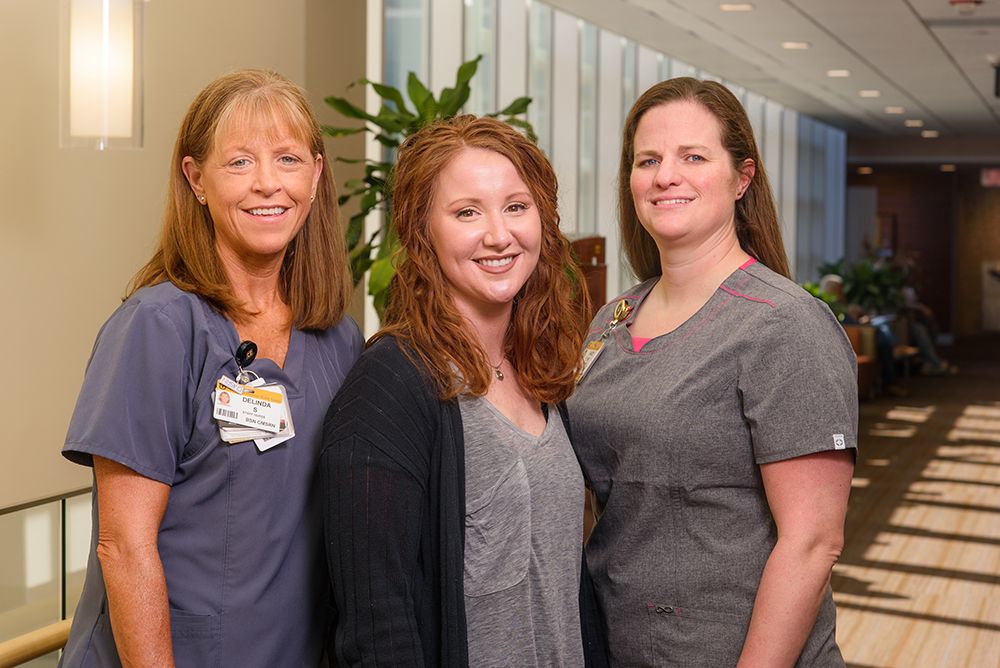 What Our Patients Say
A small thank you can make a big difference in the lives of our caregivers. Take a look at these notes of thanks:
While in the ICU, Tanzey taught me to cope with the reality of my injuries and trusted the strength I was determined to have. Delinda provided heartwarming care while on the floor and treated me as if I were family. Together, they made lifelong impacts to my family & I.
– Ashley Ames, trauma surgery patient
We want to recognize the entire staff for their outstanding professional care. Words cannot express our appreciation for the care and support provided to us during Dick's hospitalization. We knew you were there for us! Thank you from the bottom of our hearts.
– Dick and Donna Otto
I am so pleased with the level of care that Dr. Kate Murray gave to my brother. The extra level of attention and concern for his needs was outstanding. More than just a surgery — she was able to improve his quality of life. Thank you!
– Anonymous
Honor a Caregiver
Everybody likes a "thank you" — including our caregivers.
If someone at MU Health Care made a big difference in your life or a loved one's, please consider paying tribute to your caregiver. Any amount you donate is appreciated.