Safe Kids Columbia brings together local health and safety experts, educators, corporations, foundations, volunteers and many more community members. All members of Safe Kids Columbia are dedicated to serving our mission of childhood protection.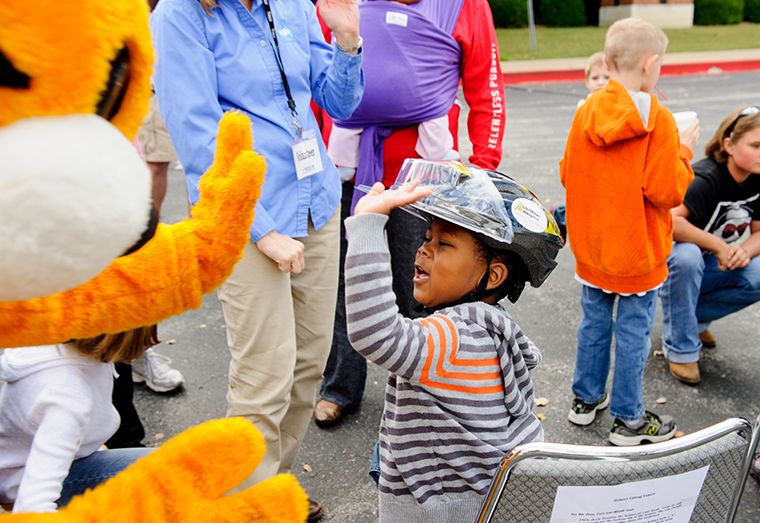 Together, we strive to teach families about childhood safety and injury prevention. We help create safer environments for children and advocate for improved laws to protect children.
Strong community partnerships
Safe Kids Columbia is affiliated with Safe Kids Worldwide, a global network of organizations united by the mission of preventing unintentional childhood injury. Unintentional childhood injury is one of the leading causes of death and disability for children ages 19 and under.
The Safe Kids Columbia Coalition provides support and resources to Audrain, Boone, Callaway, Cole, Cooper and Howard counties through a partnership led by University of Missouri Health Care.
Safety Education
Safe Kids recognizes the value in educating our children and their families in preventable measures to reduce the risk of pediatric injury.
Talk to your children about possible safety hazards with the activities they enjoy. We've collected some helpful tips and online resources to help educate yourself and your family.
Car seat safety
Seventy-five percent of car seats are not installed correctly, putting children at risk. Certified child passenger safety inspectors provide free car seat inspections to help keep our community's children safe.
Please call 573-874-7644 to schedule a car seat inspection. If you need a car seat but cannot afford one, please visit the Voluntary Action Center to apply for assistance. You must live in our service area and meet income guidelines to qualify.