Whether your child has a case of the sniffles or a chronic disease such as cystic fibrosis, you can count on the children's health team at Children's Hospital. We are here to help your child heal and thrive.
Taking care of children isn't just something we do – it's all we do. We know that nothing is more precious than your child's health, so we make it our mission to provide warm, respectful, compassionate care. And when you need us most, our hospital is home to Columbia's only emergency room specifically designed for kids.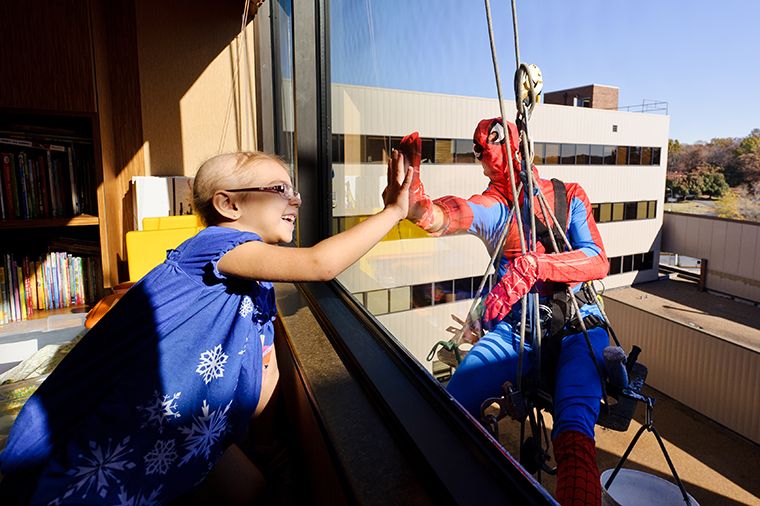 The academic advantage
MU Health Care is the only academic health system in the region. That means our children's health providers are also researchers and professors, and they all work together to provide the highest level of care to patients and families. We are proud to offer expert care in more than 30 pediatric subspecialties, making us the largest and most specialized pediatric care team in central Missouri.

From routine check-ups with your pediatrician to specialized services for complex diseases, illnesses and injuries, you can find big-city care close to home.
Collaborative care
To ensure effective and seamless care, your child's care team will collaborate to develop his or her treatment plan. For certain complex chronic conditions, your child might see multiple specialists during one single appointment. You'll find this coordination saves you time and is more convenient than making separate appointments with multiple specialists. It also means you and your family receive consistent information, coordinated communications and ongoing updates about your child's care.
Our team will also work closely with your family to make sure you understand your child's treatment plan, and we keep your child's primary care physician informed along the way, respecting the relationship you have established with your pediatrician.
Support services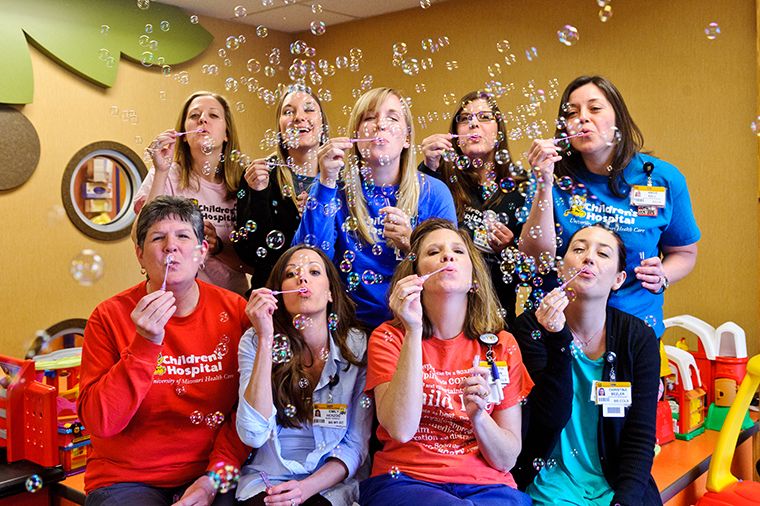 A hospital stay and medical treatments can be scary and confusing for your child. That's why we offer support services — such as our Child Life and Music Therapy programs — to help make the experience less stressful and more comfortable. 
Our Journeys – Pediatric Complex Care Team is also here to support the physical and emotional needs of children and families that are navigating complex or life-threatening injuries and illnesses. This includes helping children manage symptoms, set recovery goals and plan for long-term disease management.
Child advocacy
Our medical staff is involved with child advocacy. We actively participate in:
Legislative issues that impact kids' health.
Abuse issues and legal protections related to children.
Connecting children and families with community resources to give them the best chance for successful care plans.
Coordinating schools and teachers to make sure proper support structures are in place to handle a student's complex chronic illnesses.
Related Conditions & Treatments