When your child has a condition related to the kidneys, you want experienced children's health care from a team of specialists you can trust. As the only pediatric nephrologists in mid-Missouri, the pediatric nephrologists at University of Missouri Children's Hospital are here to evaluate your child and craft a customized treatment plan.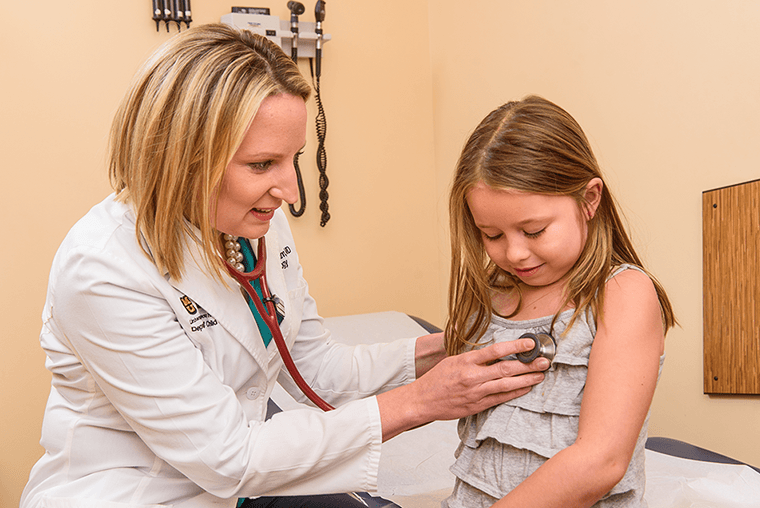 We work closely with specialists from other disciplines at MU Health Care to ensure your child receives the comprehensive care he or she needs — regardless of the severity of the illness. Whether your child has an acute condition, like kidney stones, or something chronic, like kidney failure, we are here to help you manage the symptoms and treat the condition.
Conditions we treat
Our specialists are adept at treating any condition related to the kidneys, including:
Acute kidney injury (acute renal failure)
Anatomic abnormalities
Bedwetting
Chronic kidney disease
Congenital (present at birth) urologic/nephrologic disorders
Hematuria (blood in the urine)
Hemolytic Uremic Syndrome
Hypertension (high blood pressure)
Kidney cysts, including polycystic kidney disease
Kidney stones
Nephritis (inflammation of the kidneys)
Nephrotic syndrome (excessive protein in the urine)
Proteinuria (excessive protein in the urine)
Renal acid-base and electrolyte disturbances
Renal transplantation
Urinary tract infection (UTI)
Treatments and services we offer
MU Health Care Children's Hospital offers a full range of diagnostic, therapeutic and surgical procedures to treat your child's kidney condition.
The treatments and services we offer include:
Ambulatory blood pressure monitoring
Blood pressure management
Continuous renal replacement therapy
Hemodialysis
Peritoneal Dialysis
Kidney transplantation
Kidney Biopsy
Prenatal consultation for kidney abnormalities
Immunosuppression for kidney-related diseases
Related Conditions & Treatments