Adolescence, age 12 to 22, is an exciting time of life that presents many milestones and challenges.
As your child grows into a young adult, you can trust the physicians at University of Missouri Children's Hospital to care for them with understanding and respect.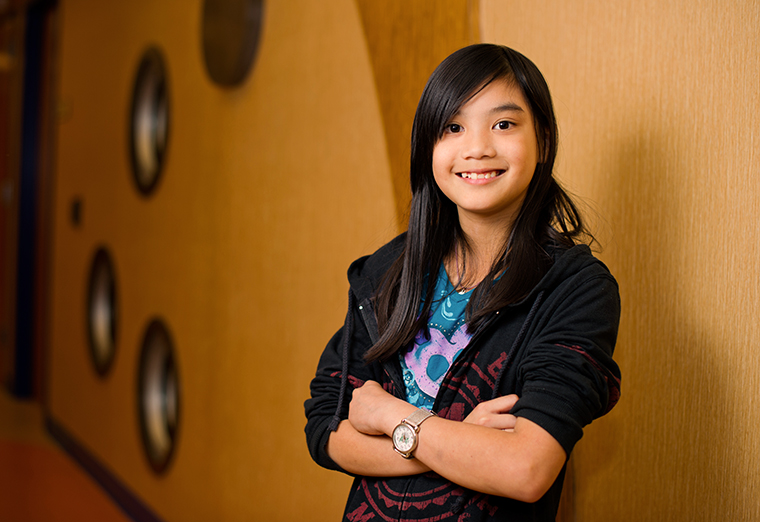 Our physicians are the only board-certified adolescent medicine physicians who practice outside of St. Louis and Kansas City. Our team of specialized doctors and other health care experts provide diagnostic, primary care and referral adolescent medicine services for your child in an age-appropriate setting.
Specialized care for adolescents
Puberty is a time marked with significant growth and change as your child moves from childhood to adulthood. This time is filled with major changes in physical maturity, cognitive processes, emotions and relationships.
With our specialized experience, we address:
Adolescent treatment options and health education
Complicated interactions of adolescent developmental changes on health care needs
Specific adolescent health concerns
Our physicians belong to the Society for Adolescent Health and Medicine (SAHM), which promotes optimal health and well-being for adolescents and young adults. Each physician has years of clinical experience and expertise in the specific medical issues that often appear during adolescence.
Adolescent diabetes and obesity (ADOBE) program
The ADOBE team helps your child with diabetes and your family learn how to make physical activity and healthy food choices a part of everyday life.
Our ADOBE program takes a multispecialty approach to the treatment of children with obesity and endocrine disorders. We provide the following services to help your child achieve optimal health:
Medical evaluations
Nutritional counseling
Access to physical activities and resources
Behavioral psychology counseling services
In addition to type 1 diabetes (juvenile diabetes), our team also works with children and adolescents who have — or are at risk for — type 2 diabetes (adult onset diabetes) to educate them about the importance of nutrition and lifestyle choices. If your child has type 2 diabetes, we provide:
Diabetes health monitoring
Diabetes-specific resource materials
Personalized diabetes education
Common adolescent conditions  
We care for a variety of conditions and disorders that affect adolescents, including:
ADHD (attention-deficit hyperactivity disorder)
Depression and anxiety disorders
Eating disorders
General care, including routine physicals
Growth and development concerns
Gynecology and menstrual disorders
Obesity
Type 1 diabetes
Type 2 diabetes
Other conditions teens may encounter during their development
Related Conditions & Treatments