If your child experiences long-term effects from an illness or accident that causes him or her to miss out on everyday life, we are here to help.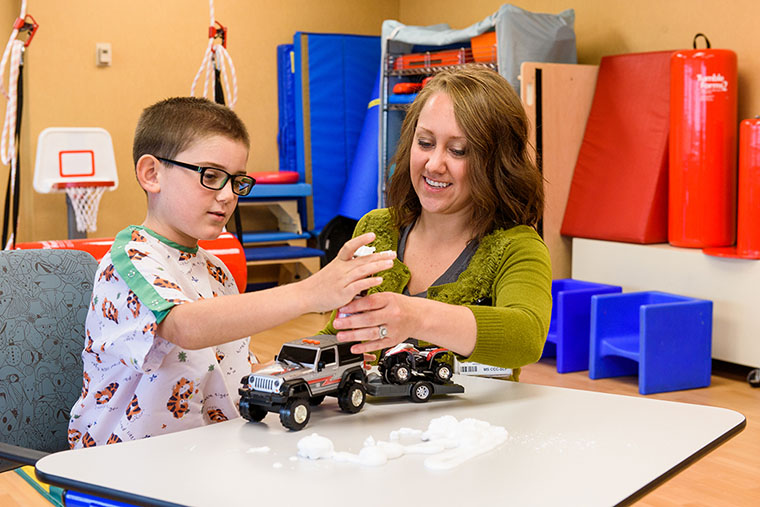 The pediatric inpatient rehabilitation program is a patient- and family-centered program that specializes in helping children regain function after congenital (present at birth) or acquired (occurred over time) disabilities, such as:
Cerebral palsy
Muscular dystrophies
Orthopaedic injuries or illnesses
Neurologic injuries or illnesses
Severe illness
Spina bifida
Spinal cord injuries
Stroke
Traumatic brain injury
Pediatric inpatient rehabilitation team
Every child is unique. So we tailor each child's inpatient rehab treatment plan to meet specific needs and circumstances.
Your child's multidisciplinary team may include:
Child life specialist
Dietitian
Neuropsychologist/psychologist
Pediatric nurse
Pediatric occupational therapist
Pediatric physical medicine and rehabilitation physician (pediatric physiatrist)
Pediatric physical therapist
Pediatric speech therapist
Social work/case manager
Our team members assist your child in regaining functions necessary to be successful at home, school and in their communities. We work closely with your family to make sure everyone understands what is involved in your child's care plan to help ensure the likelihood of success. We also have outpatient programs for a comprehensive transition to ongoing care.
Related Conditions & Treatments