Plastic surgery and craniofacial surgery in children require a special approach to care from a dedicated team of experts.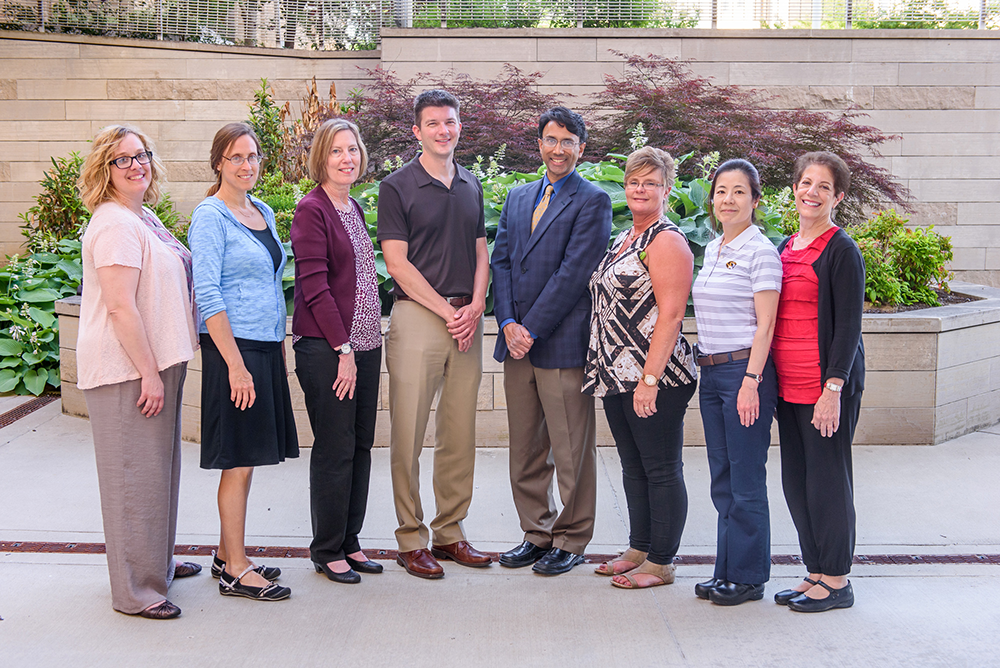 The compassionate Children's Health team at University of Missouri Children's Hospital believes in treating each child as an individual and taking the time to get to know your family and make you feel comfortable.
We offer the only pediatric plastic surgery clinic in central Missouri and are recognized by the Commission of Approval of Teams as a cleft palate team and craniofacial team. At MU Health Care, your child receives the highest level of surgical care and results.
Plastic surgery conditions we treat
We are skilled at performing plastic surgery and craniofacial surgery for a wide variety of conditions, such as:
Second opinions at MU Health Care for cranial abnormalities
The craniofacial dysostosis syndromes are a group of similar, inherited, congenital anomalies that affect the skull, face, and sometimes the limbs. If you have questions as to the best treatment option for your child with a cranial abnormality, we encourage you to obtain a second opinion at our Center for Craniofacial Anomalies. Our team will carefully review your child's previous medical records and imaging studies, and our thorough evaluation process will help you to better understand your child's condition.
Expert evaluation and guidance for cranial abnormalities
We offer our patients a comprehensive, multidisciplinary evaluation, including the only STARscanner™ cranial laser scanner in Missouri. If your child needs treatment, we also offer the entire spectrum of craniofacial surgical and non-surgical treatment options. In many cases, at other institutions, a single surgeon or physician may make treatment recommendations. However, for complex conditions, a more careful and detailed approach is often necessary.
At MU Health Care, we offer you the expertise of multiple specialists from our fully accredited craniofacial team to help you make the best decisions for your child. Parents find that our experience in treating children with unusual and rare conditions is very helpful. We have published reports in medical literature on unusual forms of craniosynostosis for the education of other medical professionals.
Related Conditions & Treatments