When you are experiencing health conditions because of your weight, you need effective solutions to help improve your quality of life.
At MU Health Care, we offer biliopancreatic diversion with duodenal switch, a gastric-sleeve procedure, to help people who have a significant amount of weight to lose, those who have diabetes or other serious medical conditions and those willing to accept a higher level of risk to meet their health goals.
Effective Surgical Option
In a biliopancreatic diversion with duodenal switch, a portion of the stomach is removed but the pylorus remains intact.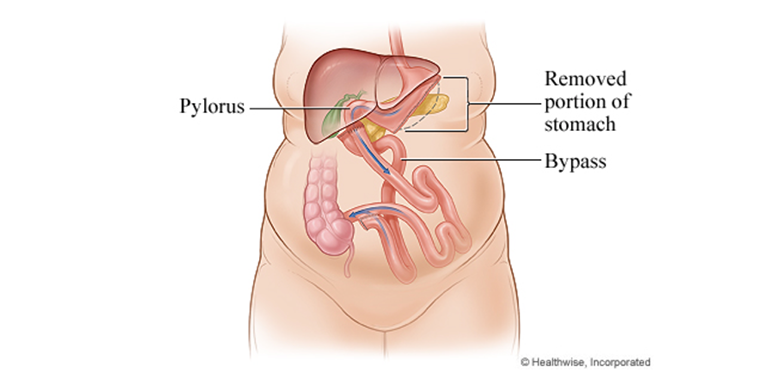 The pylorus, which controls food drainage from the stomach, is connected to a lower segment of the intestine. The duodenum is connected to the lower part of the small intestine. The food you eat then bypasses much of the small intestine. This results in fewer calories absorbed and weight loss.
Biliopancreatic diversion with duodenal switch leads to the most weight loss and improvement in obesity-related medical conditions. Patients generally lose 70 to 80 percent of excess weight within two years.
A Team on Your Side
The MU Health Care weight loss team helps you on every step of your weight loss journey.
Patients who undergo biliopancreatic diversion with duodenal switch can develop severe nutritional deficiencies or issues with gas or diarrhea and occasionally lose too much weight. Like the gastric bypass, this procedure isn't recommended for someone with severe medical illnesses or extensive abdominal surgery.
Your weight loss team has many supportive services to help you avoid problems associated with your surgery. We offer support before, during and after surgery to help you get your life back on track.
Learn more about Bariatric Surgery Services at MU Health Care.