MU Children's Hospital is the only hospital in mid-Missouri that offers a team of certified Child Life specialists devoted to improving your child's experience.
These specialists are trained to help young patients feel more comfortable and confident during a hospital visit. They provide support in several areas, such as the pediatric inpatient unit, the pediatric intensive care unit, and the hospital's emergency, radiology and surgical departments. The team also provides outpatient support in the Children's Blood Disorders and Cancer Unit and the procedural suite.
Child Life specialists know the best ways to communicate with kids during difficult situations, and they also know how to have fun. But don't take our word for it. Here's how a few of our specialists describe their role at the hospital.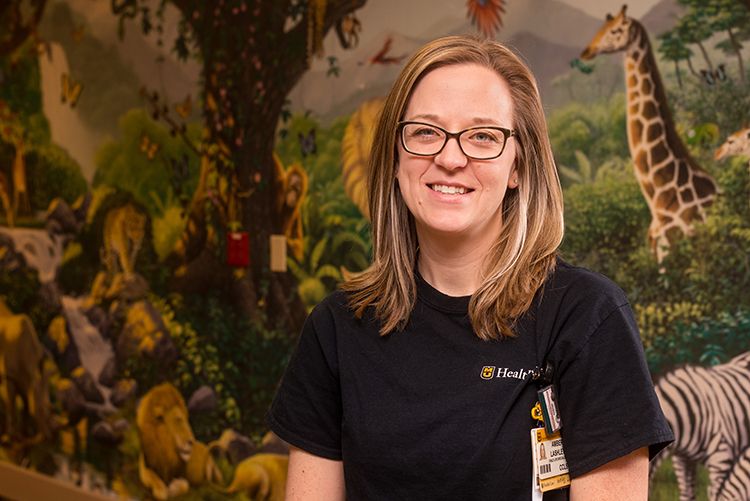 Amber Lashley: "Child Life specialists address the psychosocial aspect of health care. We meet patients and families where they are emotionally and developmentally and strive to make their experience as positive as possible. We also work with leaders across MU Health Care to provide support and education on best practices for working with hospitalized children. I knew I wanted to be a Child Life specialist after witnessing the major impact one had on my family several years ago. I absolutely love helping pediatric patients overcome obstacles and seeing the confidence and pride they feel afterward."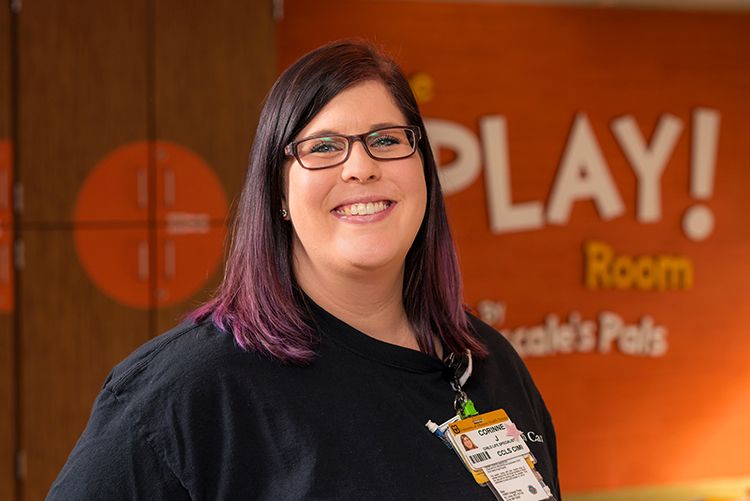 Corinne Joplin: "We work so hard to make the hospital a better place for kids and families, and we do this in so many different ways. Maybe that's letting your child play with toys, pet a therapy dog or squirt paint out of a syringe to decorate a canvas. We also help children cope with hard times. We listen closely to what is really going on inside their head, and we give them permission to be mad or sad when things get difficult. The most rewarding part of being a Child Life specialist is seeing kids smile, especially after they've overcome something they were afraid of."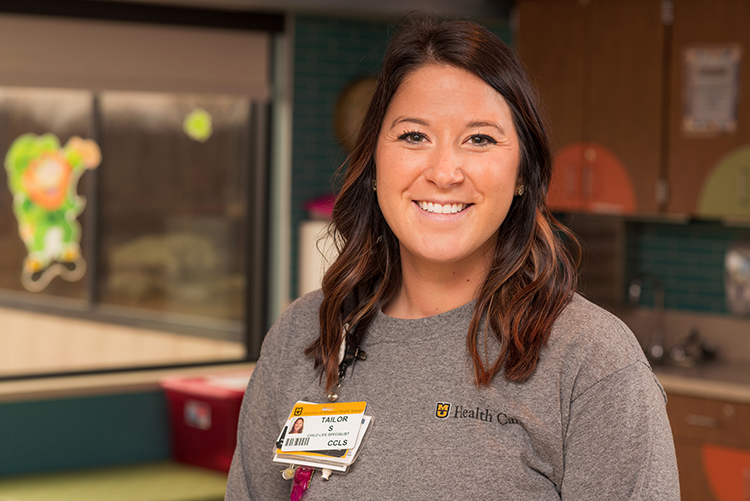 Tailor Schlotzhauer: "We empower children through play, making this 'big scary place' feel more fun, comfortable and safe. We also help young patients express themselves and cope with tough situations. I love building relationships with patients and families and becoming their advocate. I also love seeing a child's sense of accomplishment and pride after completing a medical procedure. What's not to love about this job?"