If cataract symptoms affect your everyday activities or keep you from doing the things you love, our eye care specialists (ophthalmologists) can help.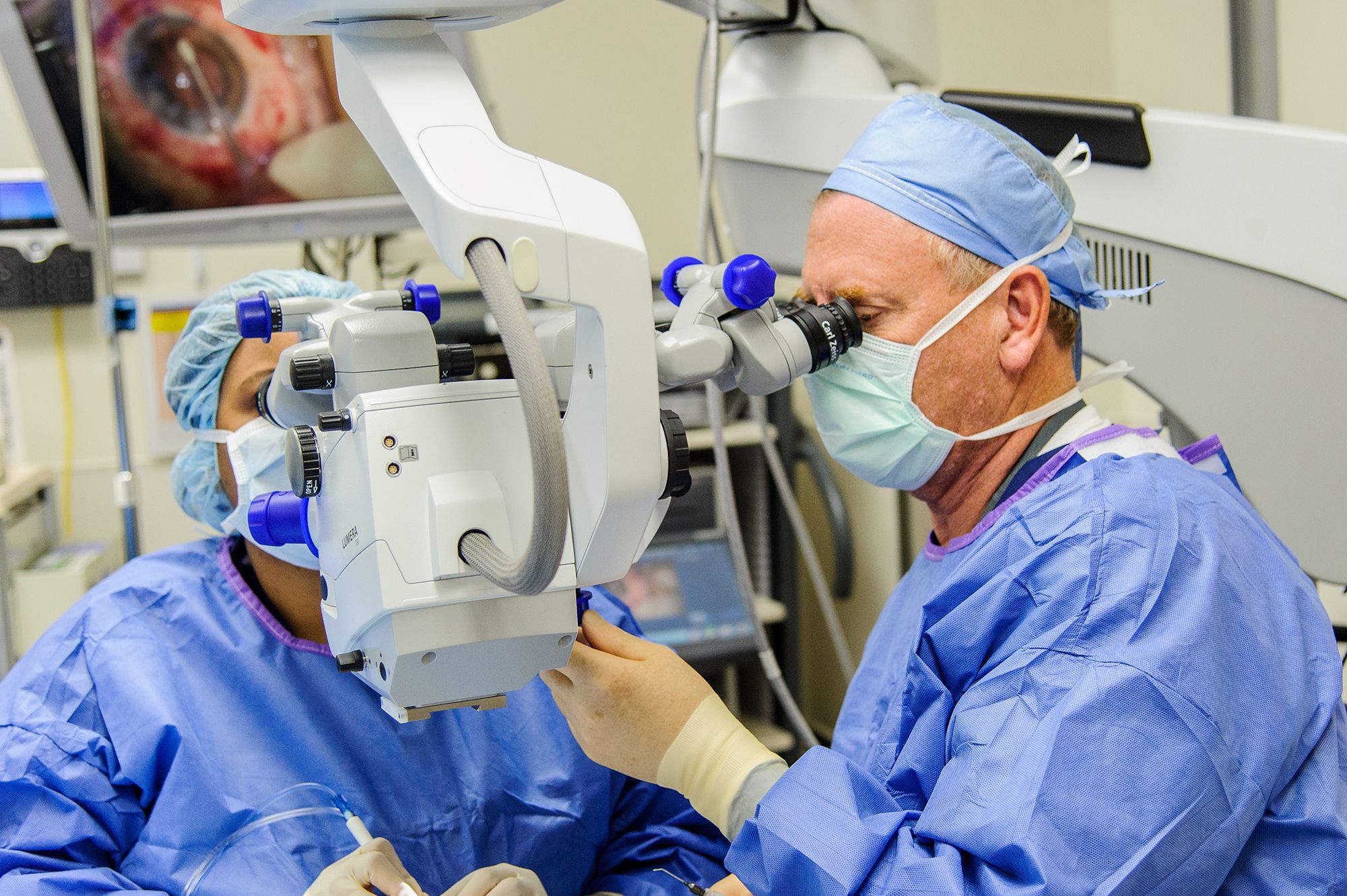 At the University of Missouri Health Care's Mason Eye Clinic, we offer the most advanced care for cataracts in central Missouri. Our eye care specialists are among the most highly trained, experienced doctors in the region. 
When you choose MU Health Care, the same doctors who care for you are also educators and researchers at the University of Missouri School of Medicine. That's important for you because it means your ophthalmologist uses the latest, safest ways to improve your eyesight. Your care team has access to all the research capabilities and technology found only at an academic health center, which includes clinical trials.
Complete care for cataracts
We use advanced equipment in our visual electrophysiology lab to diagnose cataracts. Whether you need a new eyeglass prescription, which you can easily fill at one of our on-site Mizzou Optical retail stores, visual aids to enhance your eyesight, or cataract surgery, you'll find it at MU Health Care. We offer complete services to improve vision and your quality of life.
Your doctor will talk with you about your choices and suggest a custom treatment plan that takes into account your lifestyle and what's important to you.
Cataract surgery
Cataract surgery is one of the most widely performed, successful surgeries in the U.S. Our ophthalmologic surgeons use the latest methods and eye surgery technology to offer you the highest level of care.
During this outpatient procedure, your eye surgeon will remove your eye's cloudy natural lens and replace it with an artificial lens, called an intraocular lens (IOL). Our eye surgeons have done thousands of these procedures, so you can count on a very experienced team.
Based on your condition, your surgeon can use:
Standard lenses. These monofocal lenses focus on a single distance (near, intermediate or far). They can be used to correct nearsightedness or farsightedness, but not astigmatism.
Premium lenses. These special lenses can focus on more than one distance. That means they can correct nearsightedness, farsightedness and astigmatism all in one surgery. They may be able to keep you from needing glasses after surgery.
Talk to your doctor to learn more about eye and vision treatments and find out what's right for you.
Related Conditions & Treatments