If you've been diagnosed with macular degeneration, you want a care team that's on the leading edge of eye care — a team that can help you preserve your eyesight.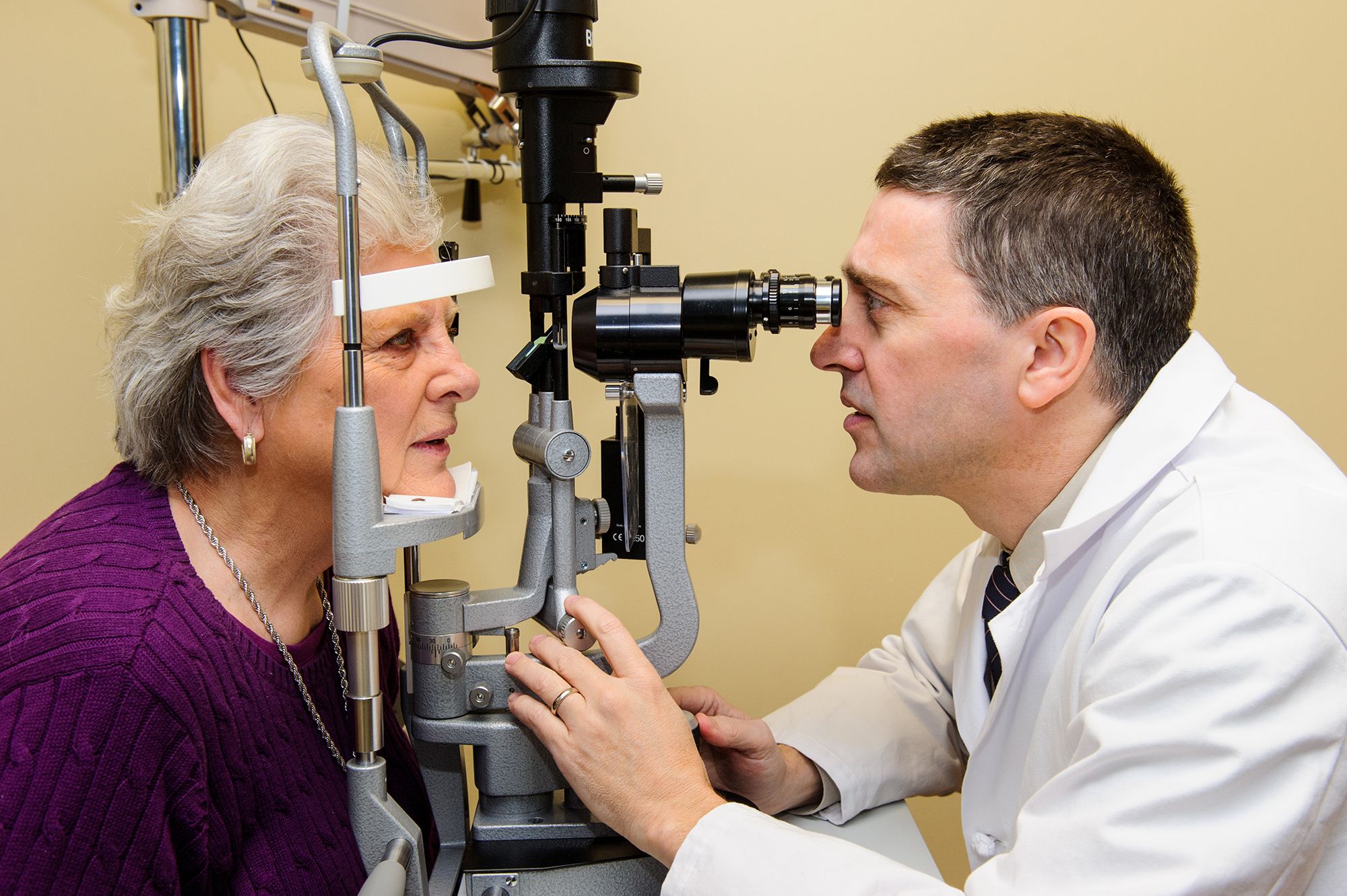 The eye care specialists (ophthalmologists) at University of Missouri Health Care's Mason Eye Clinic offer the most advanced care for macular degeneration in central Missouri. As an academic health center, we provide experience, capabilities and advanced medical technology close to home.
Our ophthalmologists are also educators and researchers, so you can be confident you're getting today's most advanced care. Our research is important to you because it means your doctor is knowledgeable about the newest advancements. When new discoveries are made, you can find the latest innovations right here — including today's most promising treatments through clinical trials.
When you choose MU Health Care, we can offer medical expertise, research and a range of services you can only find at an academic health center.
Types of macular degeneration
The most common form of macular degeneration is age-related macular degeneration (AMD). AMD affects the macula, a part of your retina (the light-detecting part of your eye). The macula controls your ability to see objects directly in front of you (central vision).
There are two types of AMD:
Dry. The most common form, dry age-related macular degeneration occurs when your macula gets thinner with age and tiny clumps of protein (drusen) grow. The disease causes you to lose central vision. Treatment for dry AMD is limited, but our ophthalmologists continue to look for new therapies through research.
Wet. Wet age-related macular degeneration occurs when new, abnormal blood vessels grow under your retina caused by a group of proteins called vascular endothelial growth factor (VEGF). The vessels may leak blood or fluid, which scars your macula. Wet AMD is more severe and causes you to lose vision faster than dry AMD. Treatments include medicines and laser surgery.
Our ophthalmologists diagnose and treat all types of macular degeneration, including Stargardt disease — a form of macular degeneration found in children caused by a recessive gene. Our pediatric ophthalmologist offers complete care for children's eye health.
Expert care for macular degeneration
The early stages of macular degeneration don't have symptoms. It's important to see your doctor regularly to catch the disease early, when treatments can be most successful.
Our ophthalmologists use sophisticated testing — including intravenous fluorescein angiography (IVFA) and optical coherence tomography (OCT) — to examine the delicate structures in your retina. We're able to diagnose AMD at the earliest stages, which can help minimize vision loss and slow the progression of the disease.
We offer a range of services to treat AMD and improve your well-being, including:
Lifestyle guidance to help you lower risk factors, such as being overweight, eating a high-fat diet, and smoking.
Consultations with low-vision experts to help you overcome eyesight challenges and find new ways of doing things.
Advanced therapies for wet age-related macular degeneration
Our ophthalmologists use the latest medicines to prevent damage to your retina, including:
Anti-VEGF medicines to slow the growth of new blood vessels
Steroid medications to reduce swelling
Laser surgery to control the growth of new blood vessels and prevent swelling and leakage of the vessels
Related Conditions & Treatments