The good news is that most babies are born healthy. But as an expectant mother, you naturally have questions and concerns.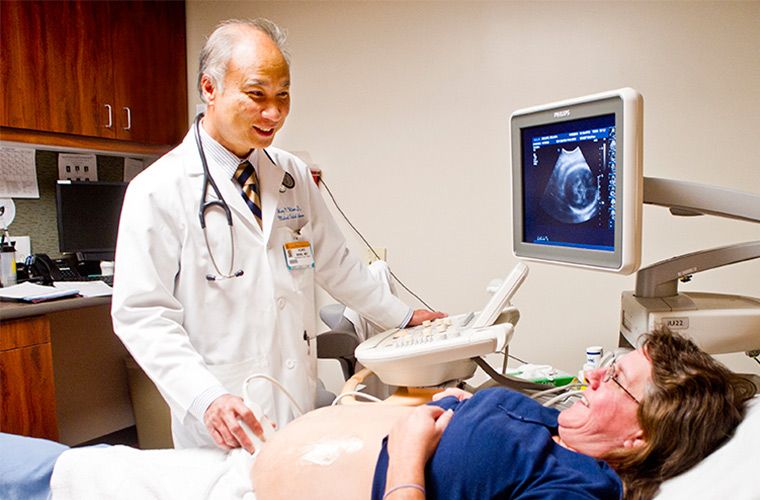 Our women's health experts are dedicated to the care of mothers-to-be who have pre-existing medical problems and to those who develop complications during pregnancy.
We have the most comprehensive team of experienced maternal fetal medicine specialists in the mid-Missouri area. From routine diagnostic tests to complex pregnancies, we specialize in treating pregnant women who need an extra measure of care.
Helping you manage a high-risk pregnancy
Having a medical condition during pregnancy can be frightening. Our team of maternal fetal medicine specialists is here to help you manage:
Arthritis
Asthma
Cardiovascular problems
Diabetes
History of previous complications
Hypertension
Incompetent cervix
Intestinal disease
Kidney disease
Lupus
Multiple gestations
Neurological disease
Preterm labor
Seizure disorders
Thyroid disease
As our patient, you can rest assured that you'll receive a customized treatment plan — fully tailored to your unique needs. Our obstetricians develop and coordinate your care plan with other specialty providers such as:
Cardiologists
Endocrinologists
Genetic counselors
Nephrologists
Radiologists
We may take responsibility for your care for the duration of your pregnancy or we'll work together with your obstetrician and/or primary care physician to co-manage the care of your pregnancy.
Screening tests we offer
The focus of our service is early detection and treatment, to allow for the best possible outcomes for mom and baby.
We use state-of-the-art testing and screening techniques including:
3-D / 4-D ultrasound. In this type of screening, our technician takes multiple 3-D or 4-D computerized images using ultrasound waves that allow your doctor to obtain a better picture of your growing baby.
Amniocentesis. In this type of screening, an expert obtains a sampling of amniotic fluid from the uterus (using a hollow needle) to test for various conditions.
Chorionic villus sampling (CVS). In this type of screening, an expert obtains a sample of cells (called chorionic villi) from the placenta where it attaches to the wall of the uterus to test for various conditions.
Fetal echocardiography. In this type of screening, our technician uses sound waves that "echo" off your baby's heart to check the structure and function of the growing heart.
Fetal monitoring. Your doctor will perform fetal monitoring at your regular check-ups, which check your baby's heart rate. During labor, fetal monitoring also measures the progression of your contractions.
Genetic (Level II) ultrasound. This is a comprehensive, detailed evaluation of your baby's anatomy and development that allows your doctor to check that everything is progressing well.
Nuchal translucency. In this type of test, an expert checks the thickness of the fluid build-up at the back of your baby's developing neck. If this build-up is thicker than usual, this may indicate Down syndrome, trisomy 18 or heart problems.
Ultrasound color flow Doppler. In this type of screening, the doctor uses sound waves to check how blood is flowing through blood vessels, so he or she can assess blood flow through your baby's arms, legs, neck and other important areas of the body.
Related Conditions & Treatments