From family planning and annual health screenings to managing your pregnancy, MU Health Care's obstetrics and gynecology specialists care for women in a private, comfortable setting.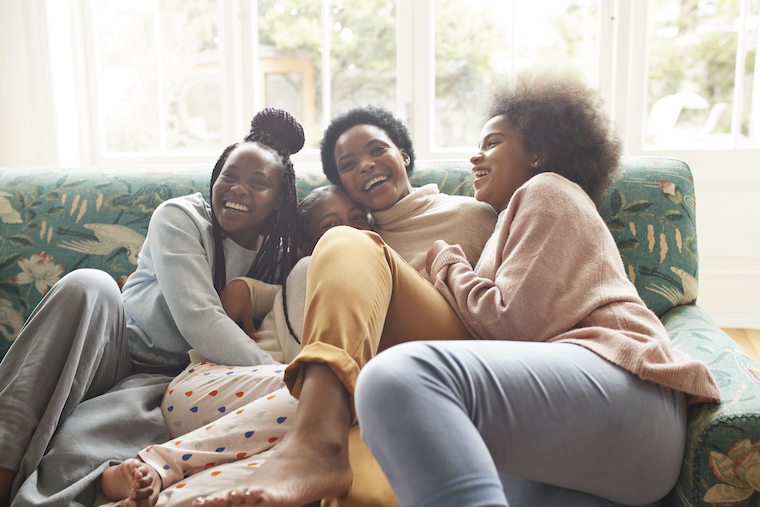 If you are looking for exceptional personalized care, our team is here for you. We offer a full range of women's health services. Our top priority is being your partner in establishing and maintaining a lifetime of good health and well-being.
What is an OB/GYN?
Obstetricians (OB) and gynecologists (GYN) are specially trained doctors who treat women's health conditions. An obstetrician cares for women and their babies during pregnancy and childbirth, and gynecologists provide general and reproductive care for women.
At MU Health Care, our OB/GYN team helps adolescents and women with routine care as well as specialty care. Many women rely on their OB/GYN as a primary care doctor. That's why we're here to provide women the health services they need from puberty through menopause and beyond.
Download Our Prenatal Care and Delivery Guide
Routine obstetrics and gynecology care
An annual visit with your OB/GYN is an important part of maintaining your health. We're here to provide you with a range of options, including:
Annual health screenings. It's important to stay up-to-date with annual health screenings, such as a pap smear, human papillomavirus (HPV) test or mammography services, depending on your age.
Birth control and family planning. If you're not ready to start a family, our specialists can discuss birth control options that best fit your lifestyle.
Hormone therapy. Whether you need hormone therapy for gender-affirming care or to help with painful periods or endometriosis, our specialists can recommend therapy treatment that bests fits your needs.
Menopause. As your body transitions and hormones fluctuate, we're here to help you treat the symptoms, both physical and mental, as well as effects on the body, like monitoring your bone density.
Pediatric and adolescent gynecology. We provide specialized gynecological care for all ages and can treat birth defects, abnormal periods, reoccurring infections or pain, and much more. We can help your daughter feel better.
Reproductive health conditions
Reproductive health conditions involve the female reproductive system and can include reproductive tract infections, congenital abnormalities, cancers of the reproductive system and sexual dysfunction. Our specialists can help with any number of conditions you may be suffering from.
Endometriosis: A painful condition in which tissue that normally lines the uterus grows outside of the organ, and can be found in other places, such as the ovaries, fallopian tubes or intestines.
Fibroids (uterine fibroids): Non-cancerous growth that occur within the uterus.
Gynecologic oncology. Our team of specialists provides the most advanced treatment options for women who have been diagnosed with cancer in a reproductive organ such as the uterus or cervix. Learn more.
Infertility consultations. If you're struggling to get pregnant, our fertility experts can help. Learn more.
Irregular periods (menstruation): Abnormal menstrual cycles, or periods, can be caused by a variety of conditions.
Ovarian cysts: A solid or fluid-filled pocket, referred to as a cyst, that grows on the outside of the ovary.
Vulvar conditions: A disorder that affects the vulva, or the outer part of the female genitals near the opening of the vagina.
Treatment for reproductive health conditions may include hormone therapy or minimally invasive surgery. Our surgeons use minimally invasive procedures to help you recovery faster with less complications.
Ablation: Removal of tissue with high heat, such as endometrial ablation.
Biopsy: Removal of tissue to test for cancerous cells.
Hysterectomy: Removal of the uterus. A total hysterectomy removes the uterus and cervix. A subtotal hysterectomy leaves the cervix in place while a radical hysterectomy removes the uterus, cervix and top part of the vagina.
Hysteroscopic tubal occlusion: "tube tying" to prevent eggs traveling from the ovary to the uterus.
Laparoscopy: A procedure that inserts a tiny, flexible camera into the abdomen or pelvic area to help diagnosis and/or remove tissue or organs.
Myomectomy: Removal of fibroids from the uterus.
Oophorectomy: removal of one or both ovaries.
Vaginal mesh surgery: a synthetic strip of mesh is inserted near the urethra to support it to reduce incontinence.
Our Family Birth Center
No two pregnancies are exactly alike. That's why our Family Birth Center offers our patients numerous options ranging from a traditional medicated birth to the latest delivery optins, which include our low-intervention birth program, advanced pain-management techniques and gentle C-sections. Our board-certified obstetricians and nurse practitioners, certified nurse midwives and specialists work together as a team to ensure the best for you and your family. We also provide:
Childbirth education: Educational classes are available for expectant moms and partners to learn about labor and caring for a newborn as well as breastfeeding. Register online.
Group prenatal care: An innovative program for women and families to participate in education and check-ups with other women with similar due dates. Learn more.
Maternal fetal medicine: For women with high-risk pregnancies, our maternal fetal medicine specialists provide care for both mom and the baby to address any complications that may arise during pregnancy. Learn more.
Pelvic floor health
Your pelvic floor works to support your bladder, colon, rectum, and reproductive organs. When the muscles supporting those organs become weak, problems can occur, such as pelvic organ prolapse or urine or bowel leakage. If they become too tight, it can also cause issues.
Many women notice pelvic floor issues as they age, especially if there's a history of chronic constipation, pregnancy or childbirth or damage from a previous surgery or disease. If you're struggling with conditions related to pelvic floor health, our experts, including specialized physical therapy team members, may be able to help you regain your strength in your pelvic floor muscles. Learn more.
Related Conditions & Treatments