The Division of Infectious Diseases provides inpatient and outpatient consultation regarding the diagnosis and management of all types of infectious diseases. Our experts provide compassionate care, excellence in teaching and investigations in clinical and laboratory research.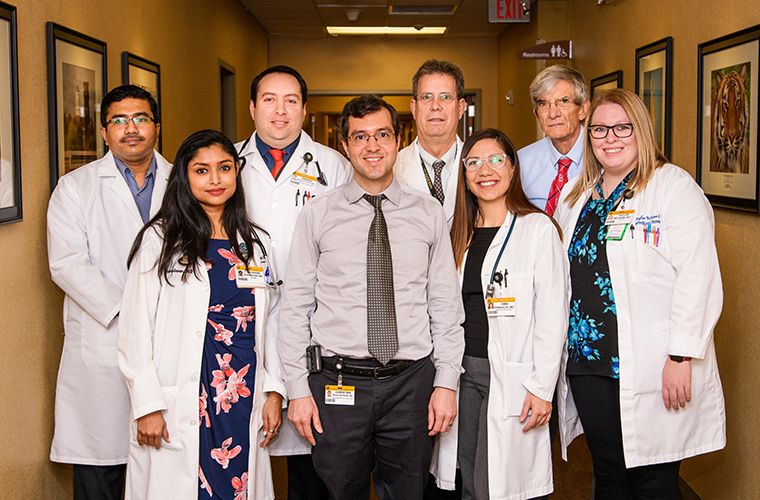 The service is supported by outstanding clinical diagnostics laboratories, which provide state-of-the-art techniques for rapid diagnosis of infectious diseases. Our antimicrobial stewardship program is one of the most recognized in the state.
Infectious diseases we treat
Our specialists are skilled at treating many infectious condition, including:
Bacterial infections of the brain, bones, joints, lungs, lymph nodes, skin or any other site 
Chicken pox
Conditions such as fever of unknown origin, recurrent infections or rashes of unknown type or origin
Evaluation of children suspected of having an immunodeficiency
Evaluation of children who are internationally adopted
HIV infection
Influenza
Kawasaki disease
Mumps 
Opportunistic infections in patients who are immunosuppressed due to acquired or congenital immunodeficiency, transplant or other medical condition
Periodic Fever Syndromes
Pre- and post-travel consultation
Rubella
Salmonella 
Tick transmitted or other vector borne diseases
Unusual infections such as those caused by fungus, mycobacteria or drug-resistant pathogens
West Nile virus
Zika virus
Travel Clinic
When planning a trip abroad, it can be difficult to keep track of the international health and vaccination requirements. By meeting with an infectious disease specialist about which vaccinations you require before your trip, you can reduce your risk of being exposed to unfamiliar diseases that are usually preventable.
MU Health Care's Travel Clinic is a resource that helps prepare adults and children for international travel. Services offered at Travel Clinic can help ensure a safe and illness-free trip. No referral is necessary.
Antimicrobial Stewardship Program
Although we know that antibiotics can save lives, health care professionals also know that the incorrect or overprescribing of antibiotics can cause problems. At MU Health Care, we believe that by prescribing antibiotics correctly, documenting dosages and being aware of antibiotic resistance patterns, we can keep our patients safe and healthy — and fight antibiotic resistance in our community.
The Antimicrobial Stewardship Program was implemented in order to address these growing concerns in the medical community. You can count on MU Health Care physicians and nurses to ensure the right antibiotic is prescribed, educate staff about antibiotic resistance and work within the medical community to prevent infections while reducing the possibility of antibiotic resistance.