MU Health Care's vaccination site at Faurot Field in Columbia, Missouri, offers the vaccine by appointment only and is designed to allow appropriate spacing, efficient patient flow and minimal wait times.
See below for our next first-dose event(s). Note: If you need a second dose of Pfizer, click here for information about how to schedule.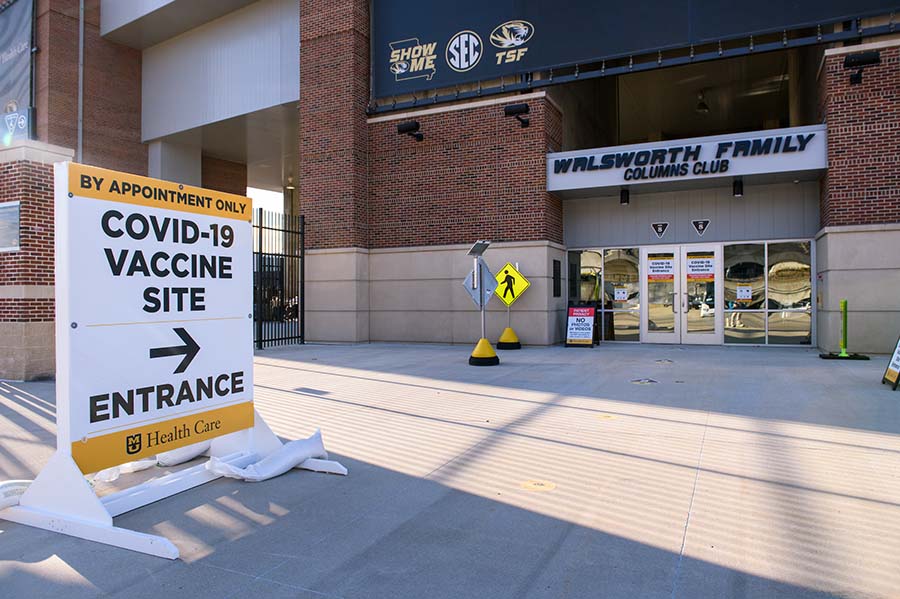 Appointment scheduling
When you schedule your first dose, your second dose will automatically be scheduled for the same time 21 days later. Please be sure you can make both appointments before scheduling. The vaccine is most effective after two doses.
These events are open to ages 12 and older. Ages 12-17 must have a parent or guardian sign their consent form.
Next Available Events
Dose 1 Friday, May 14 / Dose 2 Friday, June 4 (8 a.m. to 12 p.m.)
Dose 1 Monday, May 17 / Dose 2 Monday, June 7 (4-8 p.m.)
Dose 1 Thursday, May 20 / Thursday, June 10 (4-8 p.m.)
If you need help scheduling, please call (573) 771-CARE (2273). The call center is open 8 a.m. to 5 p.m. weekdays.