The University of Missouri Neurologic Physical Therapy Residency Program provides post-professional clinical and didactic education.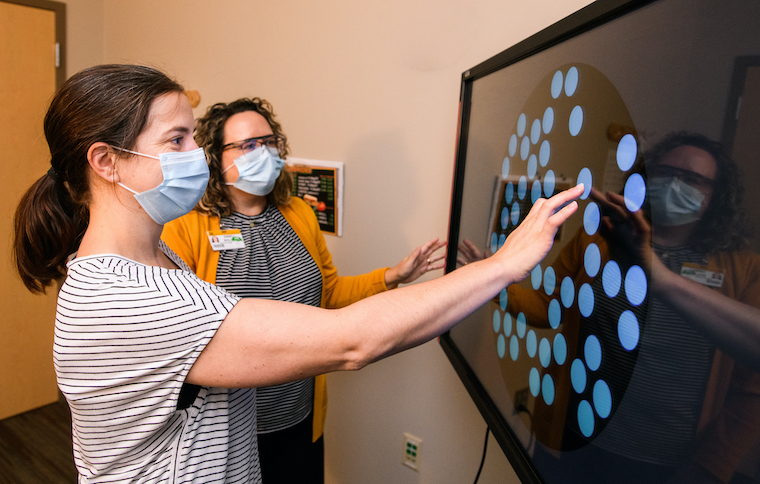 Through ongoing clinical supervision and mentoring with a theoretical basis for advanced practice and scientific inquiry, you will improve your clinical practice and decision-making. The program stresses the acquisition of current best-evidence as well as leading-edge psychomotor skills to make you a specialist in the area of neurologic physical therapy.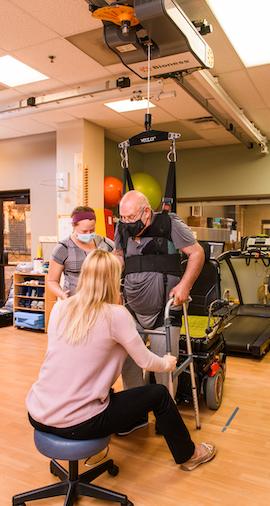 Mission
To improve the lives of patients affected by neurologic disease by developing expert neurologic physical therapists via advanced teaching, research, and clinical experience, and offering a post-professional residency program maintained through ongoing continuous improvement.
Program Goals
Support the mission of the sponsoring organization
Obtain and maintain ABPTRFE accreditation
Provide residents with high quality, consistent experience at all clinic locations
Have a sustainable program
Provide exceptional training to assist the residents in obtaining the knowledge, skills, and affective behaviors of a Neurologic Clinical Specialist.
In two years following graduation, graduates will demonstrate continued growth in the profession.
Training Sites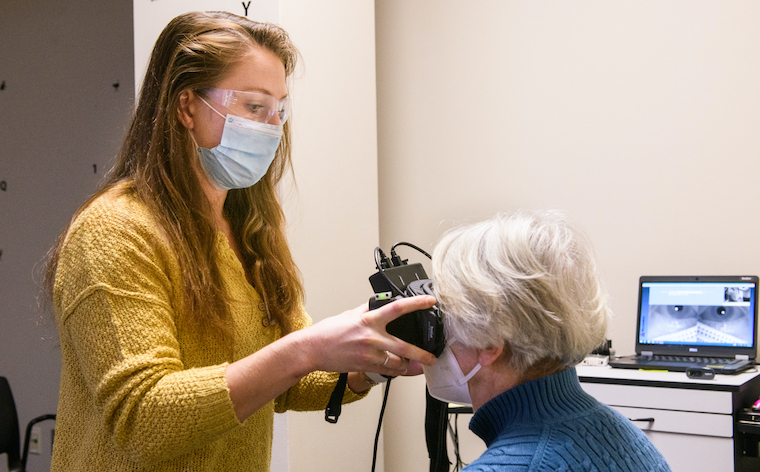 Education Experiences
Multi-disciplinary clinics

Dizzy clinic
ALS clinic
Botox clinic
Muscular dystrophy clinic
Return stroke clinic

Research project with physical therapy faculty
Teaching Experiences
PM&R grand rounds
Journal club
Shadowing at Mizzou Therapy Services' Children's Therapy Center
Clinic Structure
Thirty-two (32) direct patient care hours/week
Eight (8) hours per week to work on residency coursework, research and teaching experiences
Students will rotate between outpatient neuro (27 weeks), acute care (13.5 weeks) and inpatient rehabilitation (13.5 weeks)
Education Structure
More than 200 hours of direct 1:1 clinical mentorship
More than 100 hours of direct observation of clinical mentor evaluating and treating or 1:1 education
More than 100 hours of resident leading patient care with clinical mentor
Four live patient initial evaluation examinations (one baseline, one acute care, one inpatient rehab, and one outpatient neuro)
Live face-to-face didactic curriculum
Outcomes
Residency Completion Rate: Coming August 2022
First Time Pass Rate on NCS Exam: Coming July 2023
How to Apply
The University of Missouri Neurologic Physical Therapy Residency enrolls two residents per year. If you are interested, you can find application information here:
Application cycle opens October 1 and closes December 31.
The resident position is salaried and benefit eligible. Learn more.
Start date: Second Monday in July
After acceptance into the resident position, we will assist you in applying for the resident employment position through University of Missouri Health Care.
Admission Requirements
All applicants must have successfully completed a CAPTE-accredited professional physical therapy curriculum or have had a state physical therapy board approve the applicant's first post-professional physical therapy program as "equivalent" to a U.S. CAPTE-accredited physical therapy program.
All applicants must provide a copy of a current and valid license to practice physical therapy in Missouri or a state that is part of the PT Compact.  This license must be in good standing.
All residents must have current CPR certification.
Submit official PT school transcripts
Be an active member of the American Physical Therapy Association and of the Neurology section
Submit curriculum vitae or resume
Submit three letters of recommendation
Include a written essay on why the resident is pursuing a Neurologic Residency.
The resident must intend to sit for the exam to become a Board Certified Neurologic Physical Therapist.