At Mizzou Therapy Services, we offer comprehensive evaluations and personalized treatment plans to help every athlete return to what they love.
Our team specializes in performance enhancement, injury prevention and recovery. This team of physicians and rehabilitation specialists works together to provide targeted care designed to help you meet your individual goals as soon as possible.
Our Programs
We offer many types of therapy, which means you can benefit from the personal expertise and leading-edge technology you can't find anywhere else in mid-Missouri. Our sport-specific assessments use video analysis, specialized tests and comprehensive movement assessments to identify any mechanical imbalances that could put you at risk for injury or limit your athletic performance.
During your one-on-one session at Mizzou Therapy Services, our expert therapists will help you develop an individualized plan to rebuild the strength, mobility, stability and coordination necessary to reach your goals.
Running Evaluation
Our Running Evaluation is dedicated to getting runners back on their feet after an injury. The program can help you understand the biomechanics of how your body moves to help you relieve pain while running and avoid further injuries.
The program is for competitive or recreational runners aged 10 and above. This one-time evaluation lasts approximately 60 minutes and consists of:
History and running program review.
An examination to determine flexibility, strength, balance, alignment, foot structure.
Video analysis of running mechanics.
Guidelines for rehabilitation and running.
Treatment plan development, as appropriate.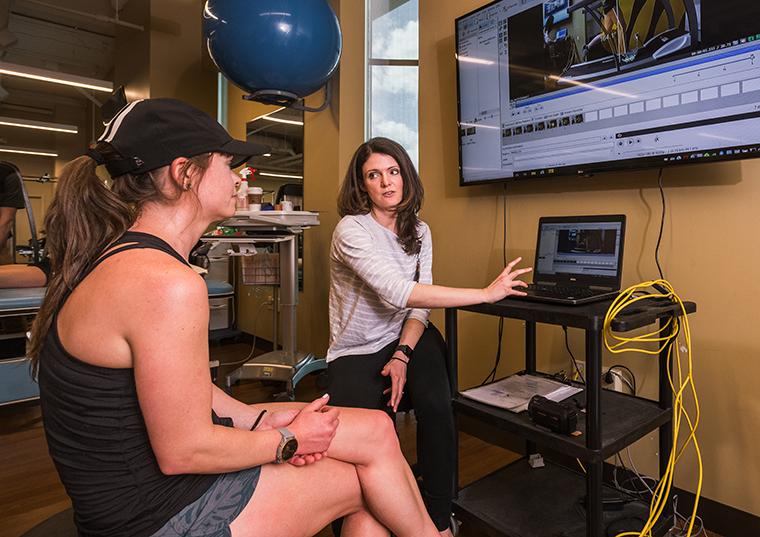 Throwing Evaluation
Our comprehensive Throwing Evaluation is designed for overhead athletes with sports injuries related to throwing or the shoulder, arm or hand. Our goal is to help baseball, softball and field throwers who have arm pain while throwing or who are interested in mechanical improvements to reach their pitching or throwing goals. Video analysis is used in combination with a thorough musculoskeletal evaluation to address injury and performance issues.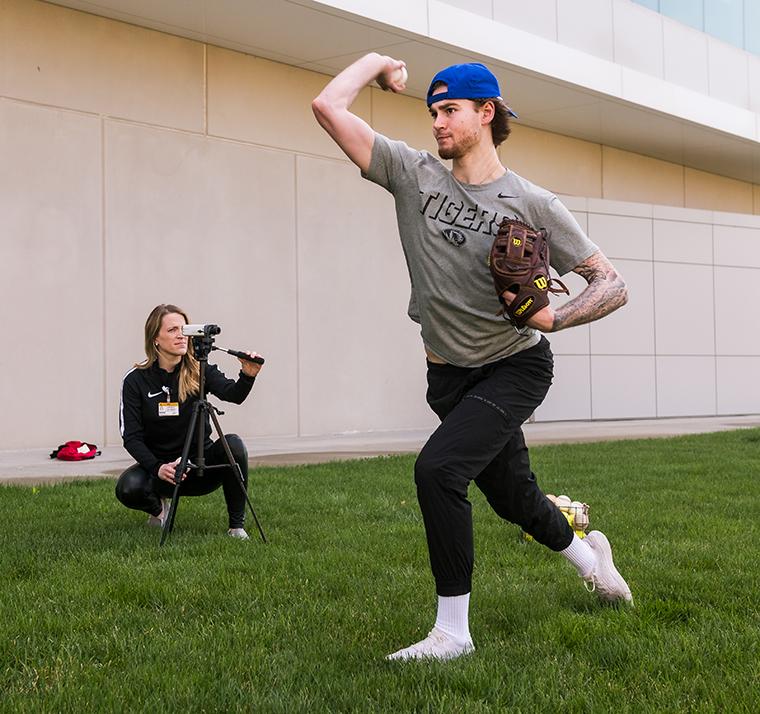 The program is ideal for people aged 8 through college level and recreational athletes beyond college. Pitchers should bring their own glove. The first appointment lasts approximately 60 minutes and consists of:
History and throwing/training review.
An examination to determine shoulder and hip mobility, strength and joint testing.
Functional testing (such as reaction time and stability).
Video analysis of pitching/throwing mechanics.
Guidelines for rehabilitation and throwing.
Implementation of a treatment program, as appropriate.
Age and position-specific throwing program.
If you feel you or your child can benefit from a specialized evaluation, request a referral from your physician. Evaluations and services may be billed through your insurance company with a doctor's referral. Please check with your insurance plan to verify your coverage. For questions or further assistance, call 573-884-0655.
Related Conditions & Treatments