If you need therapy for an injury or illness, University of Missouri Health Care's therapy team offers a broad range of advanced, specialized therapies. See below for a complete list.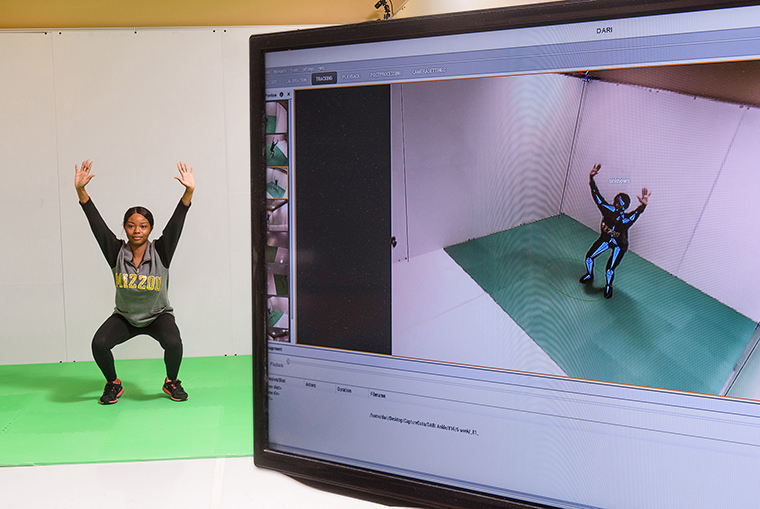 Burn and scar management
If you experience a serious burn, our occupational therapists will fit custom compression garments and fabricate custom splints to aid in your healing. We also will fabricate custom burn masks to help prevent the buildup of scar tissue through the application of direct pressure.
Hand therapy and splinting
Certified hand therapists are physical therapists or occupational therapists who have logged more than 4,000 hours of direct practice in hand therapy and at least five years of clinical experience.
Hand therapists work with the upper limb, which includes:
Elbow
Fingers
Hand
Shoulder
Wrist
Several techniques, including splinting, are used to restore your abilities and prevent further dysfunction.
Hand splints are used to position your child's hand in an optimal position. Working with your child's physician, our occupational therapists will determine which type of splint will be best for your child and then fabricate a custom splint to meet your child's specific needs.
Splints can be designed to last until the child outgrows it or designed for a gradual process. You will receive a customized daily wearing schedule for the splint.
Human Performance Institute
The University of Missouri Health Care Human Performance Institute is a comprehensive performance resource for young athletes. It provides training that draws on the latest medical evaluation technology. The institute also serves as a research facility for new and ongoing studies related to injuries such as concussions in young athletes.
Intensive therapy
When extremely ill patients with serious or life-threatening illnesses or injuries need very close observation and monitoring. They receive intensive therapy from highly trained doctors and nurses who specialize in caring for critically ill patients.  
Modified barium swallow studies
A modified barium swallow study (MBS) is performed by a radiologist and speech language pathologist, using an X-ray and barium to examine your swallowing skills. During the test, your mouth, throat and esophagus are observed to help determine the types of foods and liquids that are safest and easiest for you to swallow.
Pelvic therapy
The pelvic floor is composed of muscles like the rest of your body. These muscles help support the bladder, uterus (in women) and rectum, but also are involved in bowel and bladder continence. Any malfunction of these muscles could lead to pain, incontinence or organ prolapse.
Our physical therapists are specially trained to treat these impairments as well as provide treatment for issues during prenatal and postpartum care.
Vestibular rehabilitation
Our physical therapists specialize in the treatment of vestibular disorders, including benign paroxysmal positional vertigo (BPPV) and unilateral or bilateral vestibular hypofunction, which can be associated with Ménière's disease, labyrinthitis and vestibular neuritis.
Your therapist will perform a comprehensive evaluation to determine the source of discomfort. Using this evaluation, he or she will demonstrate and provide exercises as well as other specialized vestibular techniques.
Workers' compensation
When you're injured on the job, our therapists are here to help you recover so you can regain your quality of life and return to work as quickly as possible. Learn more about workers' compensation treatment.