Coronary artery disease is the most common type of heart disease. It's caused by fatty deposits (plaque), which build up inside the blood vessels that supply blood and oxygen to your heart. Coronary artery disease can lead to a heart attack, and it's the No. 1 cause of death for adults in the United States.
At University of Missouri Health Care, our specialists are here to help you prevent heart problems before they begin and to expertly treat coronary artery disease.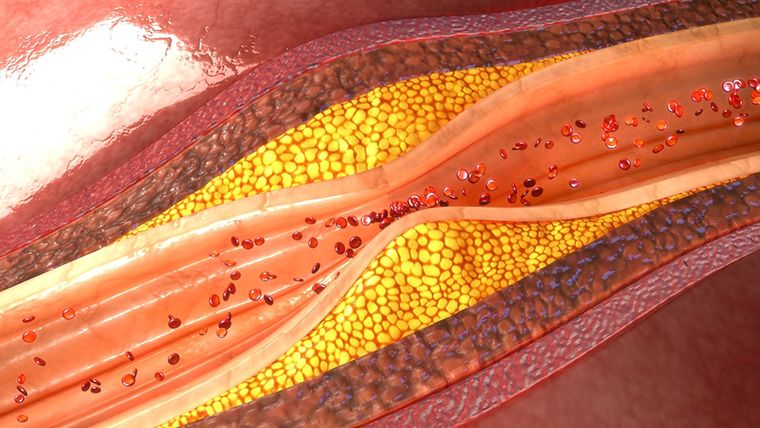 We offer compassionate, comprehensive care to our patients and work with you and your family throughout the entire treatment process. From screening techniques, such as advanced cardiac imaging, to immediate care for heart attack, we provide the services you need for a healthy heart.
Risk factors and symptoms of coronary artery disease
Plaque buildup within blood vessels of the heart reduces the amount of blood flow and can have long-term effects on your heart health. It's not always easy to tell if you're having problems with your blood vessels because you can't feel plaque building up in your arteries.
If you have one of these risk factors below for coronary artery disease, your doctor may want to screen you for the condition.
A family history of heart disease
Age (being older than 65)
Diabetes or pre-diabetes
High blood pressure
High cholesterol
Smoking
If coronary artery disease does show symptoms, they may include:
Chest pain, discomfort or a strange feeling in the chest (angina)
Shortness of breath
Less common symptoms include:
Fast heartbeat
Feeling nauseated
Increased sweating
Coronary artery disease diagnosis and treatment
If your doctor thinks that you have coronary artery disease, you may have tests to check how well your heart is working. Our physicians use the latest cardiac imaging technology.
We perform many tests, including:
Blood tests
Chest X-ray
Coronary angiogram
Electrocardiogram (EKG or ECG)
Exercise electrocardiogram (stress test)
MRI stress test
Radiation-free heart MRI
Our Heart and Vascular Care physicians provide you with the best cardiovascular care based on your needs and the latest research. We use treatments that have been shown to save and improve lives. Your health care team — including cardiologists, cardiothoracic surgeons and nurses — helps determine which treatments are right for you.
Medicines and lifestyle changes
If your physician detects coronary artery disease in the early stages, some medicines, along with lifestyle changes, can help keep plaque buildup from getting worse.
Your treatment plan may include:
Blood pressure medicine
Cholesterol medicine
Improved diet
Increased physical activity
Minimally invasive cardiac catheterization
If you have advanced coronary artery disease, your physician may want to perform a minimally invasive procedure to open up your arteries and improve blood flow. During this procedure, our interventional cardiologists make a small incision in your groin. Using X-ray guidance, a thin tube (catheter) is directed through the groin and up into the coronary arteries. Our physicians use the latest tools to widen arteries, such as balloon catheterization, and keep arteries open with stents (wire mesh tubes).
Robotic-assisted surgery
MU Health Care has the latest and most innovative technology to perform robotic-assisted vascular procedures. The CorPath® System, developed by Corindus Robotics Systems, part of Siemens Healthineers, is the first FDA-approved technology that applies robotic-assisted precision to coronary artery disease treatment. Using this system, our physicians can place balloons or stents to widen arteries and improve blood flow without invasive surgery. Robotic surgery is a minimally invasive surgery option that speeds recovery time.
Coronary artery bypass graft
If your coronary arteries are blocked by plaque, you may need a coronary artery bypass graft. In this open-heart procedure, our experienced cardiothoracic surgeons take a vein or artery from another part of your body and attach (graft) it onto the blocked artery. The grafted vein or artery allows blood flow to properly reach the heart, preventing a heart attack.
Our leading-edge, hybrid operating room combines the functions of a catheterization lab with the surgical functions of an operating room. This allows doctors to perform both open and minimally invasive procedures in the same room. Patients benefit from being treated by our collaborative health care team at one time without the need to schedule multiple procedures. 
Cardiac rehabilitation
If you have received treatment for coronary artery disease, you may also benefit from cardiac rehabilitation. As part of the MU Health Care cardiac rehabilitation program, you receive a comprehensive, personalized plan to improve your heart health. This plan includes specially designed exercises, advice from registered dietitians and education on heart health topics. You'll work with a team of experts to increase fitness, improve quality of life and prevent further heart problems.
Learn more about Heart & Vascular Care at MU Health Care.
Related Conditions & Treatments